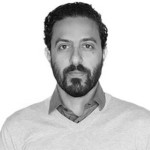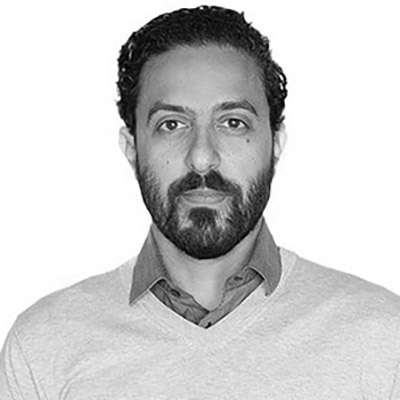 Rebal Knayzeh
Faculty, School of Architecture
Having lived, studied and worked in Beirut, Aleppo, Dubai, London, Toronto and New York, the urban condition figures centrally in my explorations; my point of departure has always been the impact of the object on the field. My interests in philosophy, social studies, Middle Eastern studies and film theory inform my work as architect and teacher, and they have formed a broad knowledge base that I hope serves as a guide to students, helping them find their own means of discovery.
My professional work offers me the advantage of direct and daily contact with real world challenges in the built environment. Faced with these contextualizing challenges, architecture, for me, is bracketed between theory and practice. As an Associate at Studio VARA I have overseen projects to completion, mentored junior staff and led company-wide trainings on advanced presentation techniques. Prior to Studio VARA, I worked on residential and hospitality projects, notably a winery near Saint Helena of two main buildings, one of glass the other of concrete, mirroring the owners' description of their white and red wine variations. In New York I collaborated with Columbia University's C-Lab on developing research and presentation formats for Volume Magazine and the Festival of Ideas with the New Museum. In Dubai I oversaw the design and construction of award-winning houses at DXB.LAB, participated in the design of masterplans for two man-made resort islands off the coast of Dubai in addition to designing individual units and service structures on the islands.
My work in academia provides me, at one and the same time, the personal motivation for continued growth, as well as the structure around which all other creative expression is hinged. I had the honor of being awarded a full scholarship from the School of Graduate Studies at the University of Toronto. I continued my academic pursuits at the Bartlett School of Architecture at University College London where my interests in using modern means of representation (such as photomontage, film, and immersive media as design tools) led me to investigate film and video production as a means of architectural expression, paralleling the traditional means of representation. I have collaborated with Technische Universität Berlin on research projects and was selected to present at the International Architecture Biennale Rotterdam. Recently, my photo-documentation of Dubai Metro and analysis of its potentials was exhibited at the Australian Institute of Architects' Urban Screenings program.