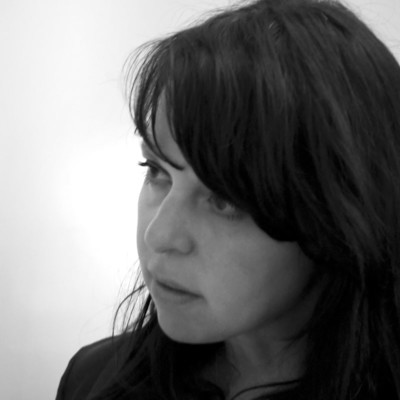 Alexandra Neyman
Faculty, School of Architecture
Alex holds both a Master of Architecture and a Bachelor of Science in Architecture from the University of Michigan Taubman College of Architecture and Urban Planning.  She also attended University of Michigan School of Art and Design.
Alex's professional experience in the field of architecture ranges from housing projects to libraries and schools to small scale residential remodeling and renovation.  She has worked in multiple architectural offices since 1999 and has previously taught architecture at the University of Michigan in Ann Arbor.
Alex's practice agglab is a collaborative interdisciplinary design and research practice focused on competition architecture and design work, design installations, architectural publications, lectures and workshops.  Agglab pursues experimental methodologies that are initially influenced by concepts derived from systems thinking and specific observations extracted from basic biological behaviors such as genetic variation.  The work of agglab has been exhibited and published widely in California such as: Future Fires, SOMArts Cultural Center, San Francisco Design week, LACDA (Los Angelos Center for Digital Art) and Los Angelos Electron Salon as well as Acadia Design Conference in Los Angelos and so on.  Agglab also exhibited work and held workshops at Cranbrook Academy of Art Forum Gallery and the University of Michigan Taubman College of Architecture Liberty Annex Gallery.
Alex's experimental research is invested in the development and production of an array of affective architectural environments through generative architectural tectonic language, both formal and methodological, that is fluctuating between growth and regeneration through digital and analogue algorithmic techniques of design and fabrication.  The processes developed diverge from specific typological classification established in singular design fields, yet are always endowed with material architectural tendencies.  Logics are cultivated through systematic processes, and examined based on the production of evolutionary traits. Formal invention is evaluated through the assembly of design outcomes.
Alex was born and raised in Kishenev, Moldova.
LA 449 Urban Design Theory