Bachelor Thesis by: Zoe Qiaoyu Zheng – B.Arch / Thesis Advisors: Philip Ra, AIA & Mini Chu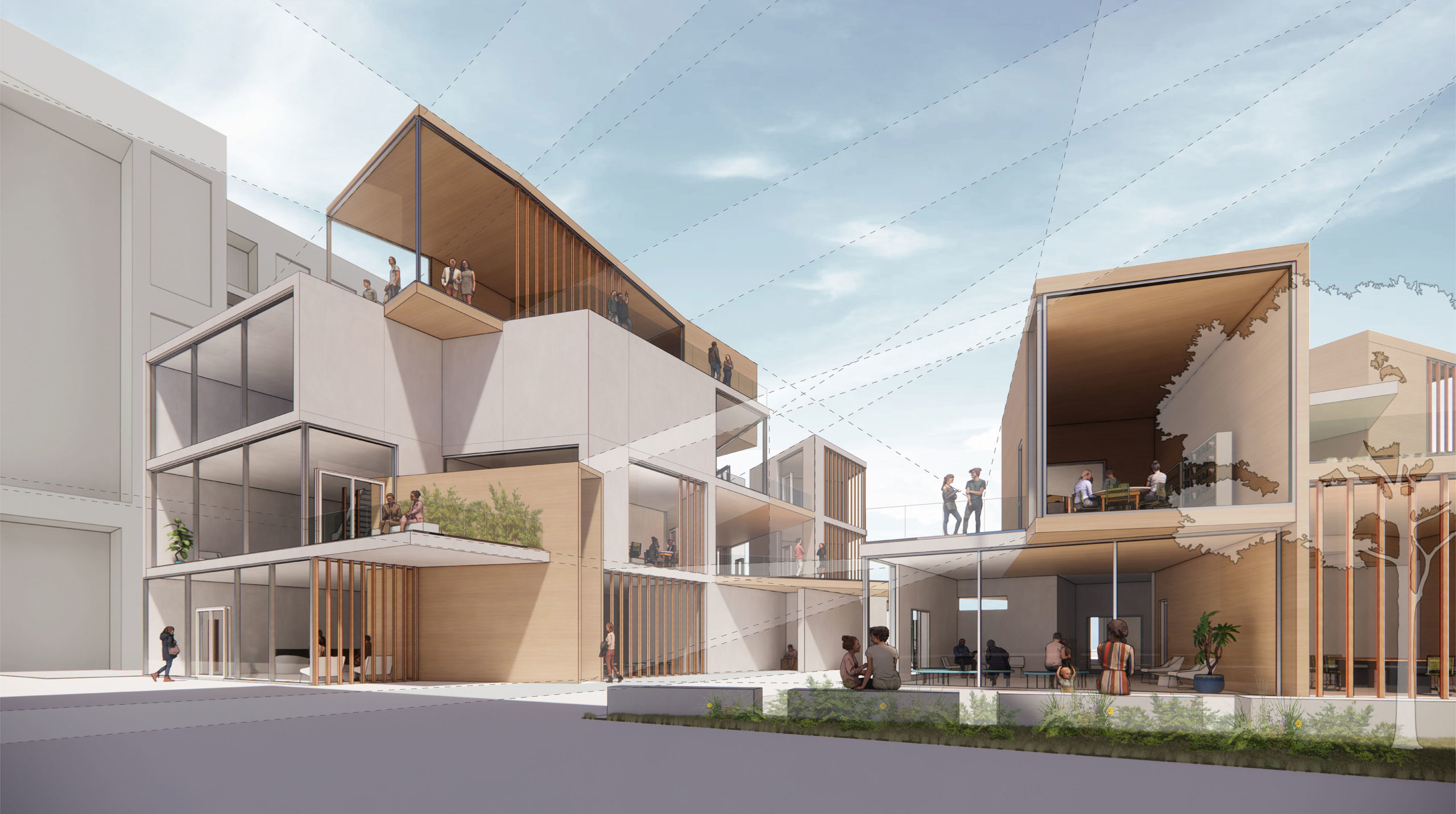 Naturally, we tend to keep a certain distance when interacting with other people, especially during the post-pandemic era. The Urban Living Room aims to bring neighborhood life into public space while creating blurred boundaries that create conditions of privacy. The design introduces public programs like cafes, shops, galleries, and varied open spaces which blend traditional library and private spaces with adjacent buildings. Formal moves respond to natural light, wind, and views, but also create opportunities to block visual contact with adjacent residences and provide private programmed spaces for users.
The building was divided into two parts connected by a bridge providing flexible circulation. By utilizing different material patterns to guide visitors through the space, the design enriches relationships with neighbors. Originally the site featured the natural environment, so the building is elevated for people to enjoy the natural vegetation on different levels. Visitors are welcome to celebrate their time here and the architecture creates invisible boundaries to protect their personal space as needed. This Urban Living Room is not just a library or another public space for people to hang out; the proposal also provides opportunities for people to safely interact in personally acceptable proximities.