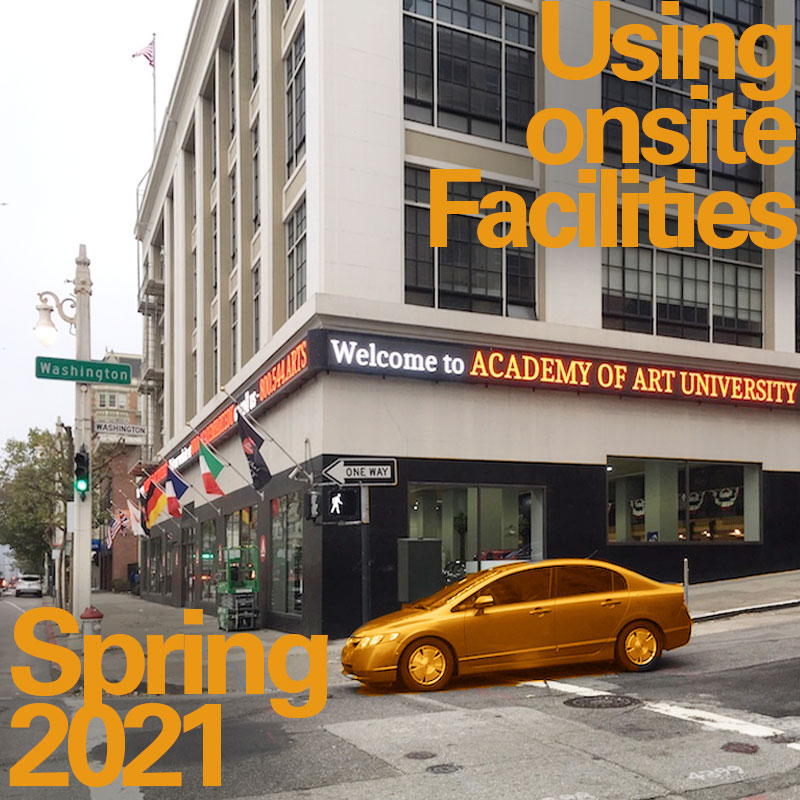 Dear Students,
During the Pandemic the University has concentrated all onsite woodshop and studio facilities at 1849 Washington ("The Warehouse" – please see below plan for the location of the entrance gate).
This link leads to a menu of opportunities and course fees for using these onsite Facilities.
To sign up for the resources please go to this link where you can sign up for the semester and start reserving your spaces and times:
Shop Facilities Landing Page: https://my.academyart.edu/students/facilities
If you Need Assistance?
Material & Tool Support questions: labtechsupport@academyart.edu.
Webcheckout & Reservations questions: webcheckouthelp@academyart.edu.