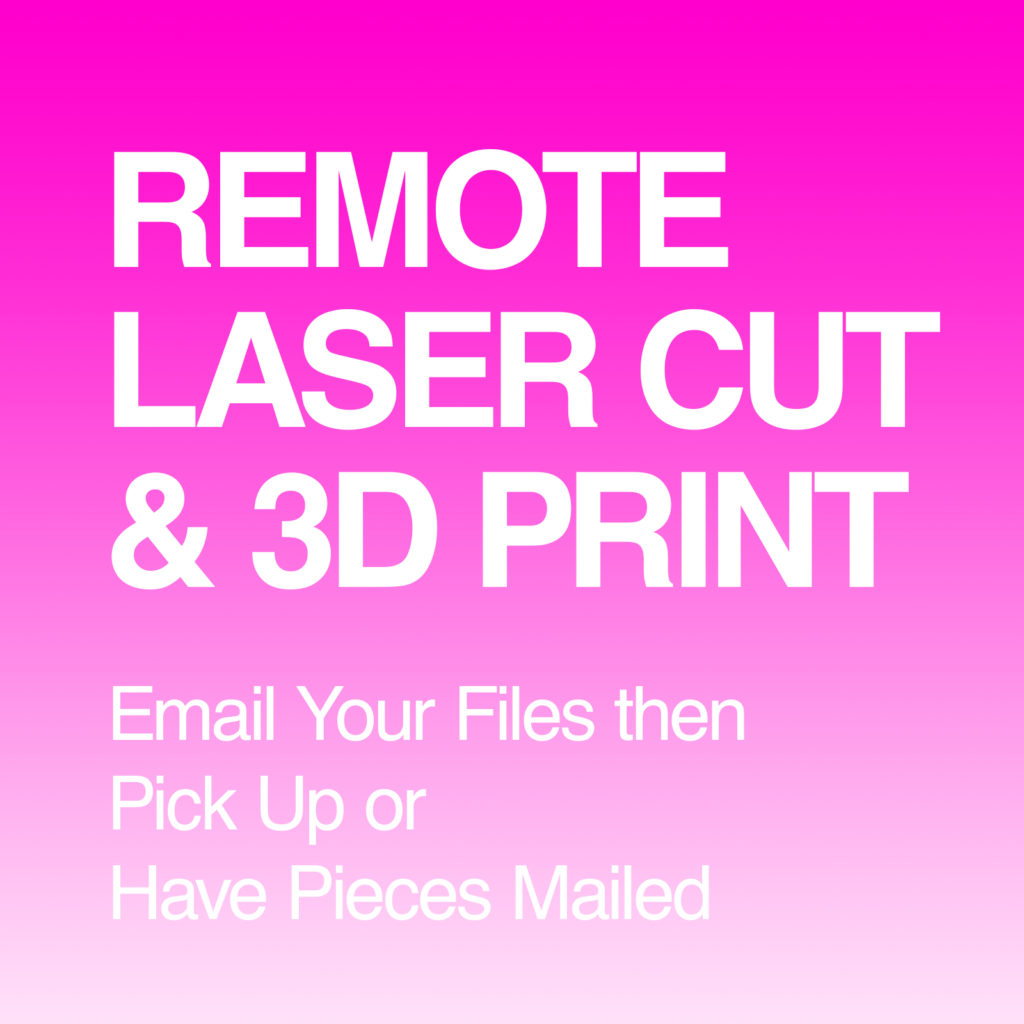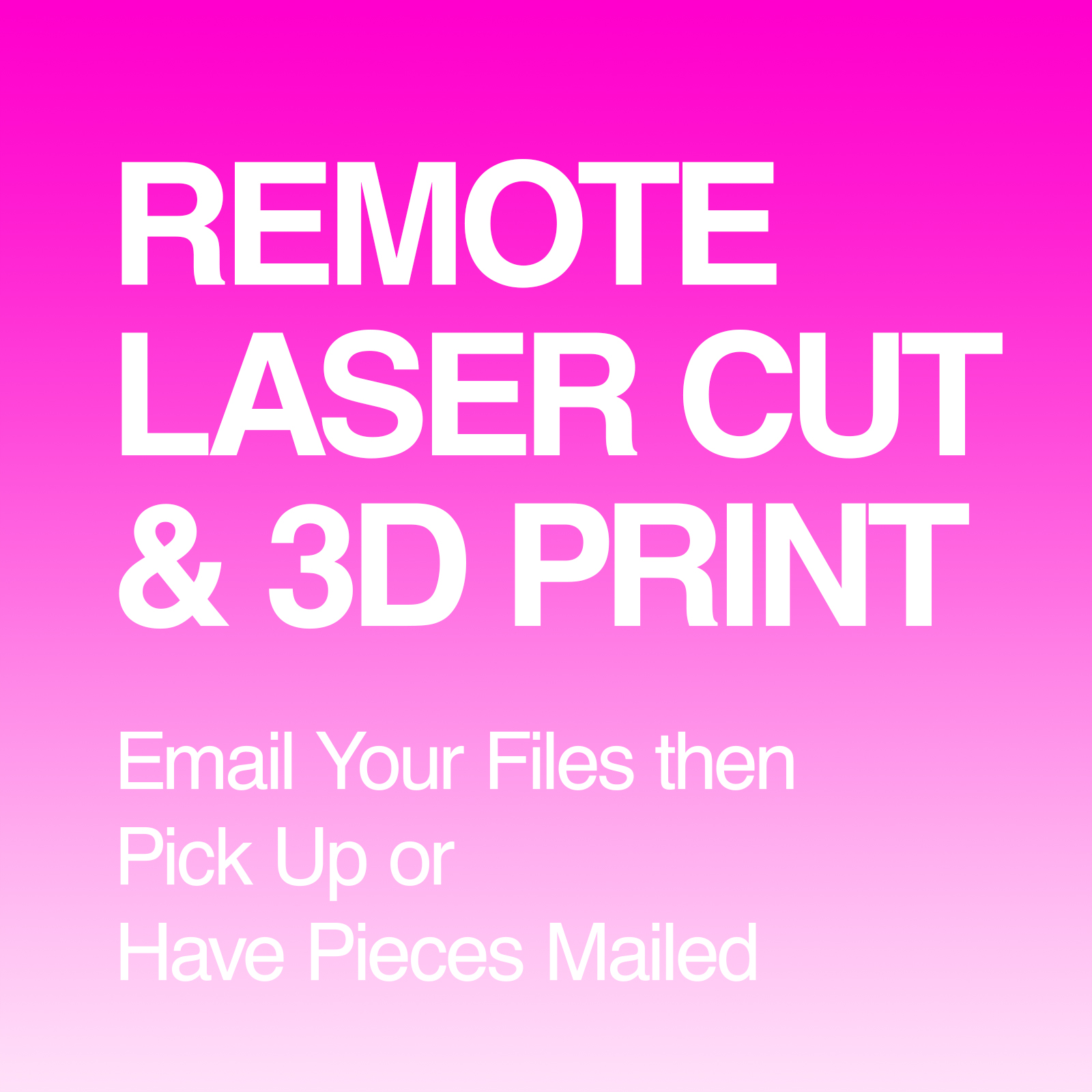 Remote Laser Cutting & 3D Printing
We are excited to announce that remote laser cutting and 3D printing is available!
Submit your digital files via email to the fabrication shops at 1849 Washington and pick up in person OR pay for shipping to have the pieces mailed to you. Shipping is available within the US only.
Please click on the link below for instructions on how to submit files for laser cutting and 3D printing. Both sets of instructions are in the same document at the link. It is important that you prepare your files following the instructions to avoid delays or rejected files.
Please understand that these submissions are accepted based on order of submission and class need. These digital fabrication options should not be relied upon for projects that need to be completed on a short deadline and should not be used in place of assignments that require hand work. If you submit a request that is too large or too time consuming, you will be asked to reduce your submission to a manageable level or find an alternative method of fabrication.
If you have any questions, please direct them to architecture@academyart.edu