Undergraduate Curriculum Maps
The project-based undergraduate programs are built on a foundation in fundamental design, ethical awareness, and liberal arts. In the upper division, students are empowered through engagement with the profession within and beyond the classroom through a rich array of field trips, firm visits, networking events, and internship opportunities. Our rigorous design studio curriculum prepares students to contribute meaningfully to the built environment. Students gain critical thinking and research skills, in addition to design and technical skills, to be prepared for the evolving profession.
The 5-year Bachelor of Architecture program is accredited by NAAB and satisfies the education component of the US architectural licensure requirements. The length and outcomes of all B. Arch programs are standardized by NAAB. View course descriptions here.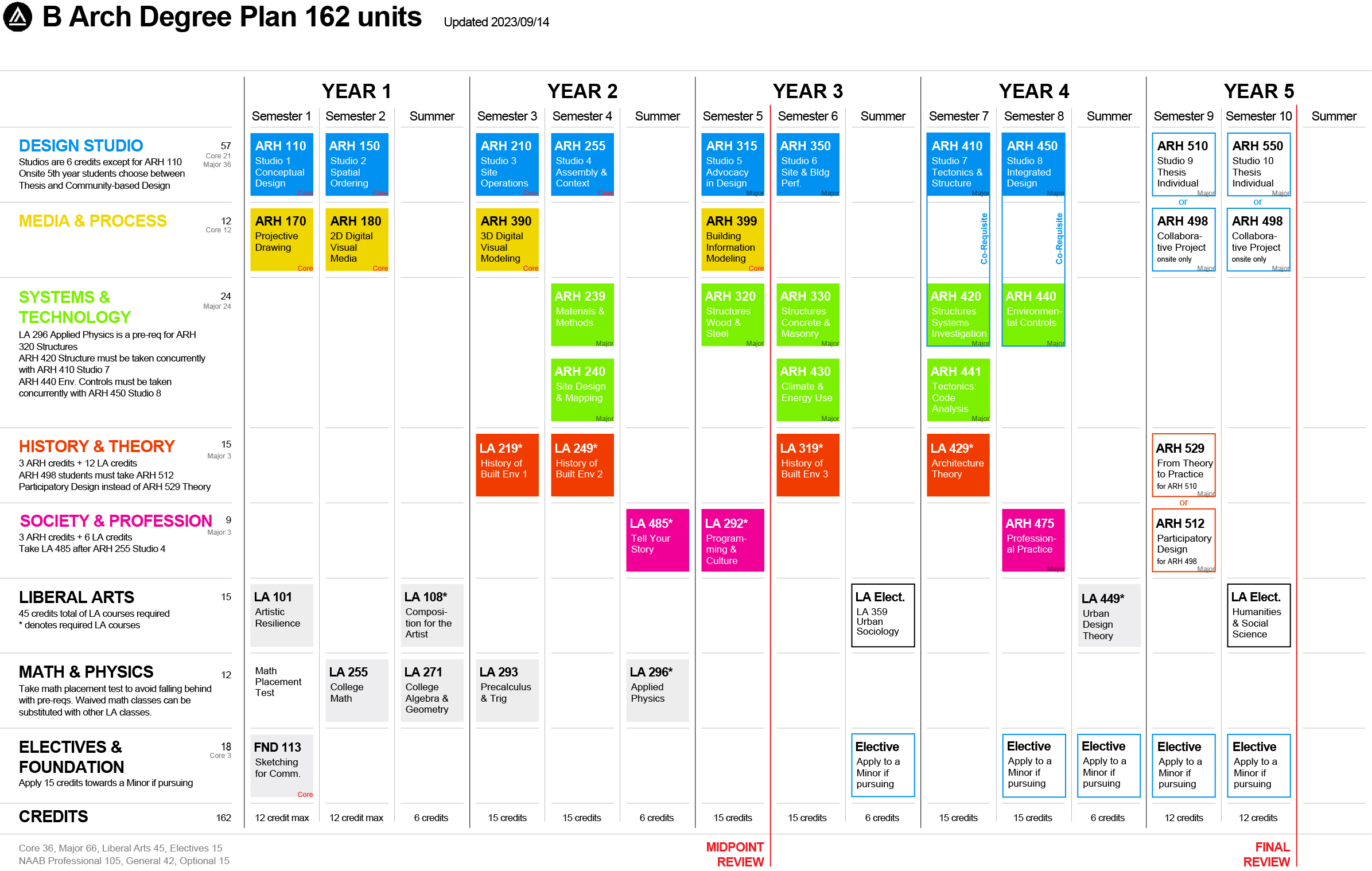 In the 4-year Bachelor of Arts in Architectural Design program, students take fewer major courses than B. Arch students. With an emphasis on building strong portfolios, students have the option to pursue graduate school or employment in architecture or related fields upon graduation. The 120-unit program applies to students who entered the program in Fall 2023 and after. View course descriptions here.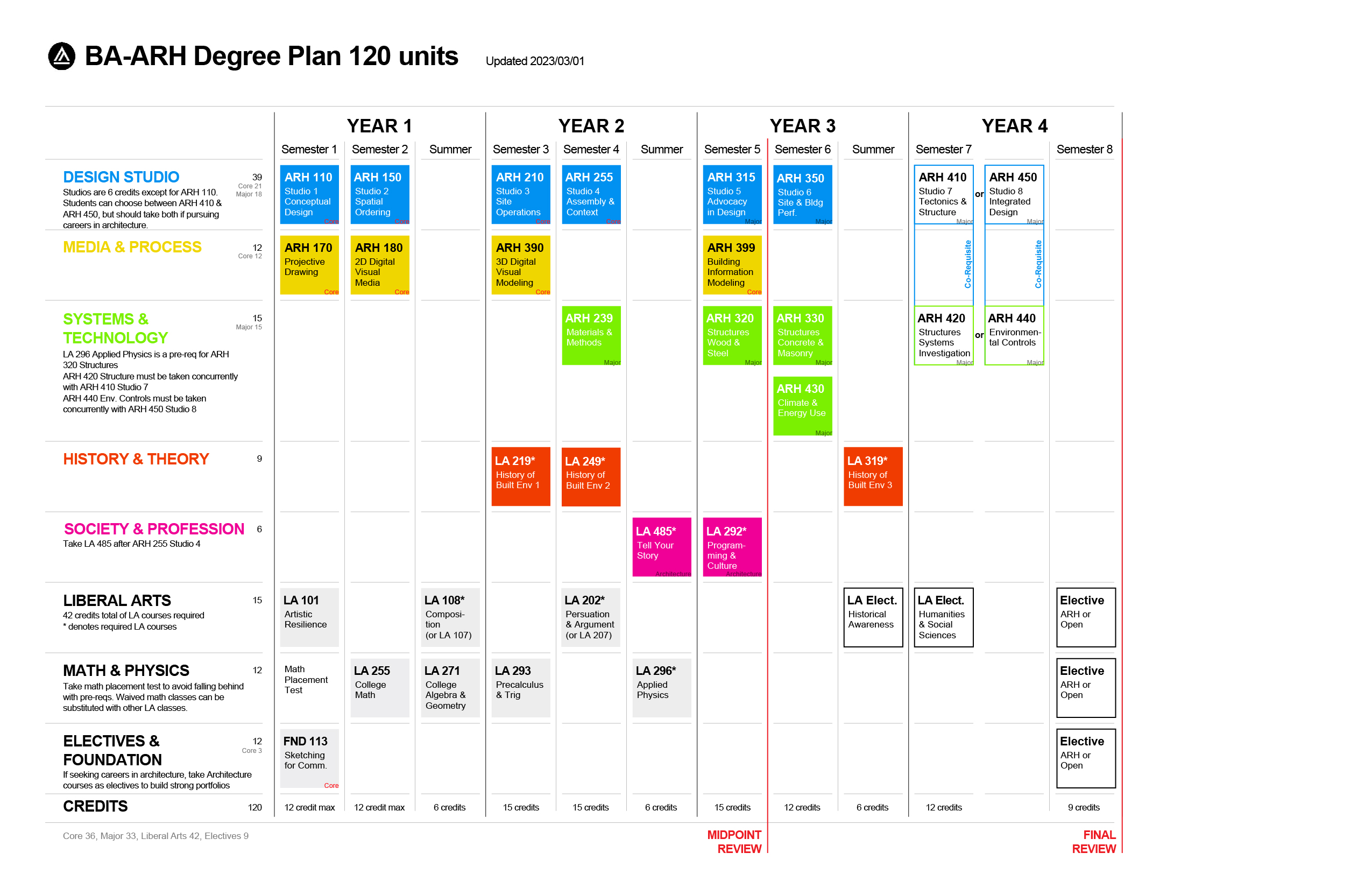 The 6-year Bachelor of Architecture IPAL program is a shorter path to architectural licensure that allows students to complete all three components simultaneously: education, experience, and examination. The curriculum is identical to B. Arch, but students gain work experience and take licensure exams while completing their education. Students who complete all three requirements are eligible to be licensed upon graduation. View course descriptions here.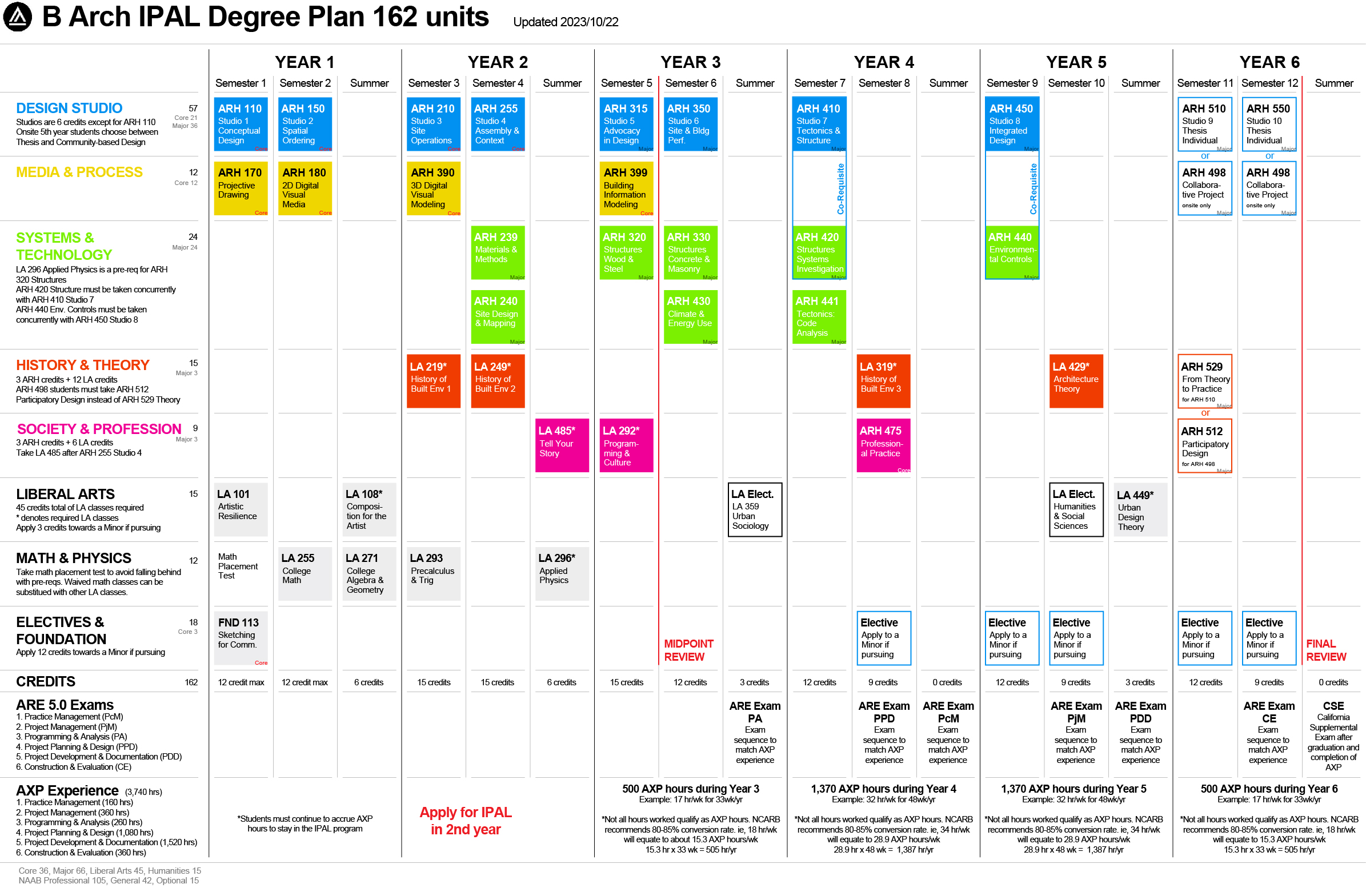 The 132-unit program applies to students who entered the program before Fall 2023. The Bachelor of Arts in Architectural Design is grounded in environmental design, providing a relevant and engaging studio-based and portfolio-driven undergraduate education. Students will develop their abilities and understanding in architectural design, art, architectural history and theory, fundamentals of sustainability and building tectonics, as well as advanced design representation tools.