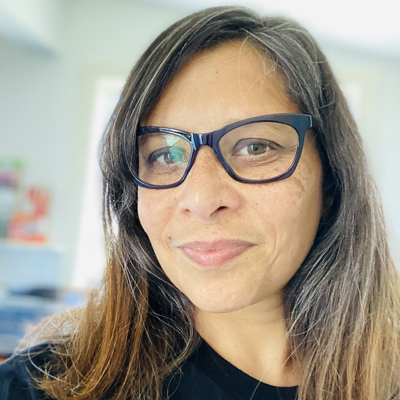 We couldn't be more pleased to announce Sameena Sitabkhan's promotion to Undergraduate Assistant Director.
For the past 8 years, Sameena has played an important and increasingly indispensable role in the School of Architecture. As a licensed architect deeply committed to empowering the next generation of architects, she has served in the roles of Licensing Advisor, AIAS faculty advisor, and NOMAS faculty advisor. Since 2018, she has been directing B.Lab, the undergraduate department's community-based design initiative. The student-designed and constructed projects have won numerous awards in recognition of the creative and empathetic ways of meeting the needs of underserved communities in the Bay Area through a robust participatory model with neighbors, local youth, city agencies, and nonprofits. Two recent examples are the Unity Pavilion in Hunters Point and the Kid of Parts in Bayview.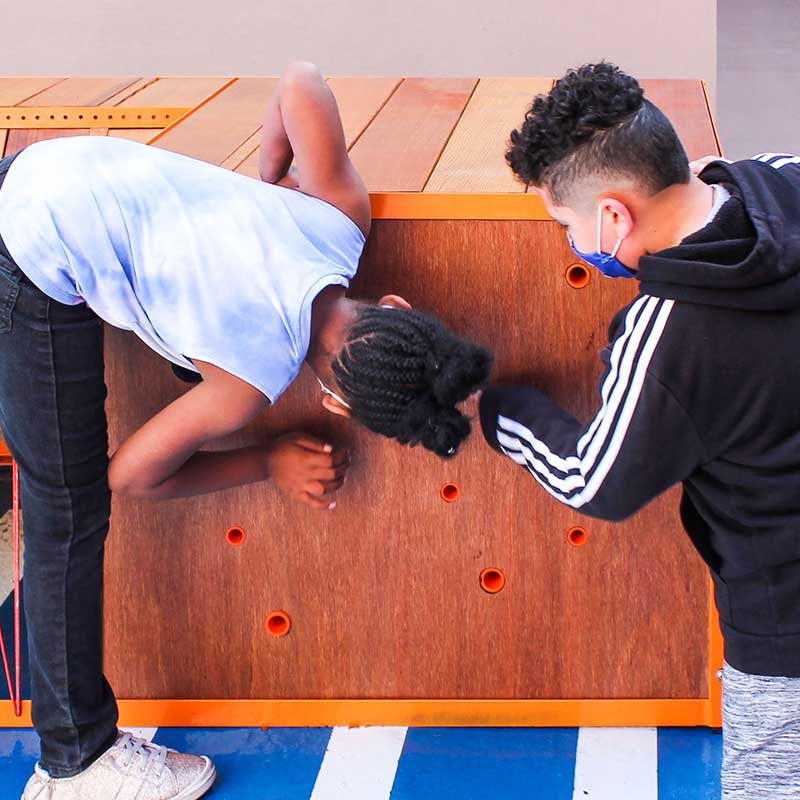 Sameena is a first-generation Indian American architect who grew up in Los Angeles. She brings an expertise in community-based design and spatial justice. A competent project architect, she has designed and managed projects spanning a range of public serving building typologies from schools and affordable housing to urban/art installations throughout the Bay Area for the past 15 years. She was previously an Associate at David Baker Architects, focused on housing for the formerly homeless and has completed ground-up charter and public school buildings throughout California. She founded Studio Sideproject, with two like-minded collaborators, to create at the intersection of narrative, design, and advocacy in the built environment.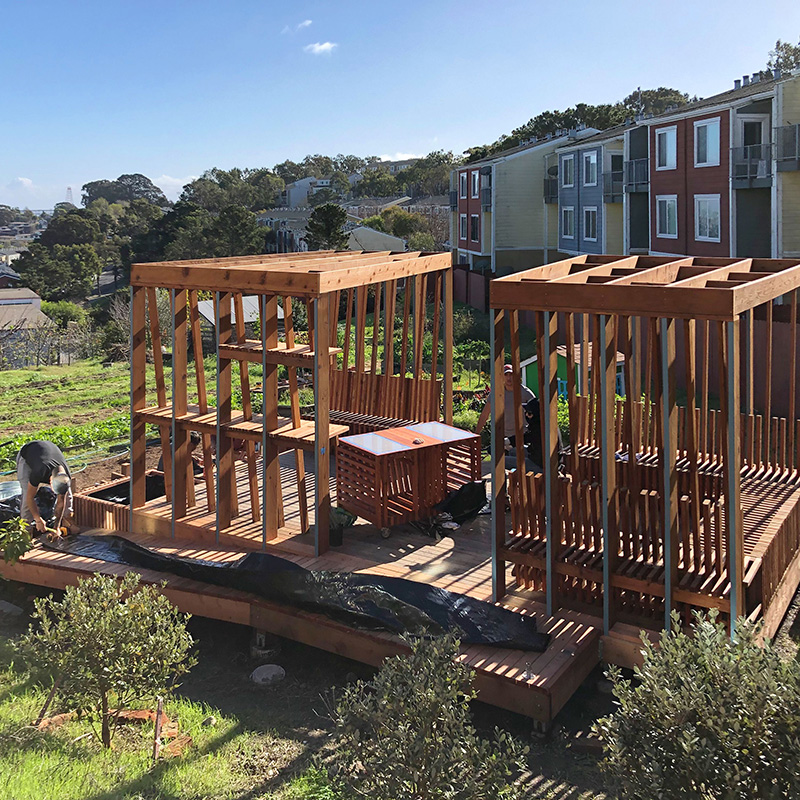 Sameena is an impactful force in the effort to diversify the profession so that architects represent the communities that they serve in. Her vision is well-aligned with that of the undergraduate department. We look forward to Sameena's contribution within and beyond the School of Architecture!
Please join us in congratulating Sameena!