THE FUTURE OF FOOD + CITIES A model for a Vertical Urban Farm located on the non-utilized or under-utilized piers in San Francisco
Master Thesis by: Paula Nicoli M.Arch / Thesis Advisor: Mark Mueckenheim
This thesis proposes a number of vertical farms located in an underutilized pier in San Francisco, repurposing the city's waterfront while providing food for the Bay Area and reducing food miles traveled.
The importance of the agriculture industry is indisputable for our continued wellbeing and sustenance. With access to fresh food, people have a healthier and more sustainable life. Bringing agriculture to the urban areas encourages a reduction in food miles traveled, a reduction in food waste, mitigates negative environmental effects, supports community development, and leads to overall healthier lives. It allows the direct connection between people and food and processes of cultivation.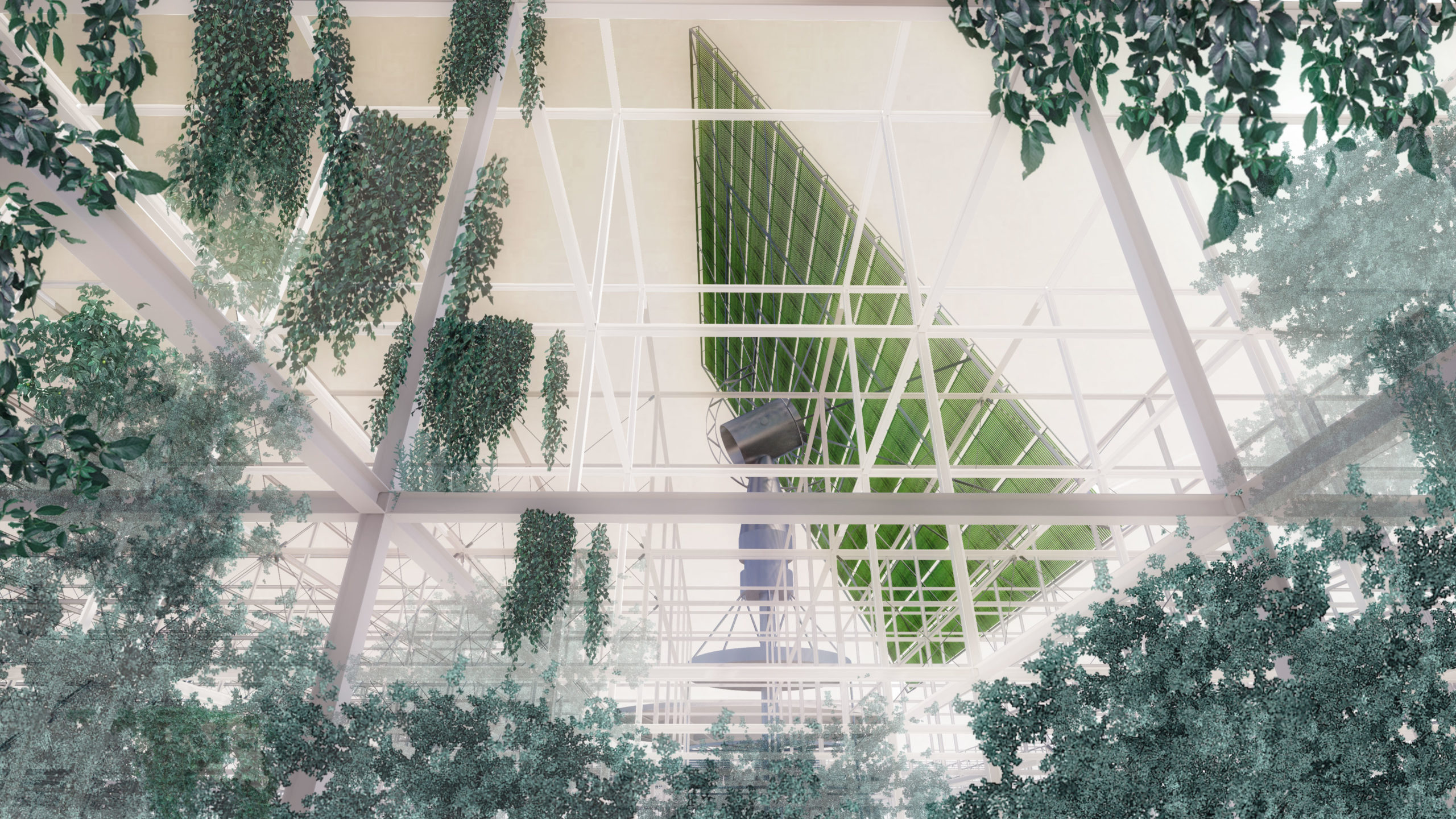 The global population growth rate is approximately 75 million annually, and by 2050 an estimated total of 2.2 billion additional people will be added to the planetary total population. An area that equals the size of the land occupied by the U.S. will be needed in order to address food production for this population increase, and for the U.S. alone an additional 225 million acres will be necessary. Additional people leads not only to bigger cities but also drives farms further away from city centers, increasing the vehicle miles traveled between food and cities, further increasing carbon emissions.
The Bay Area is facing many similar problems related to food production and farmland being taken as a result of increasing land prices and urban development. With the Bay
Area's extraordinarily rich and diverse food system, combined with the region's ongoing economic prosperity, this thesis takes on the transformation of these issues into architectural opportunities that can re-establish our relationship to food in a sustainable way.