JSTOR is a research database that offers full text scholarly journals covering a wide range of arts, architecture, music, humanities, sciences, and social sciences.
1. Go to the AAU Library site: http://library.academyart.edu/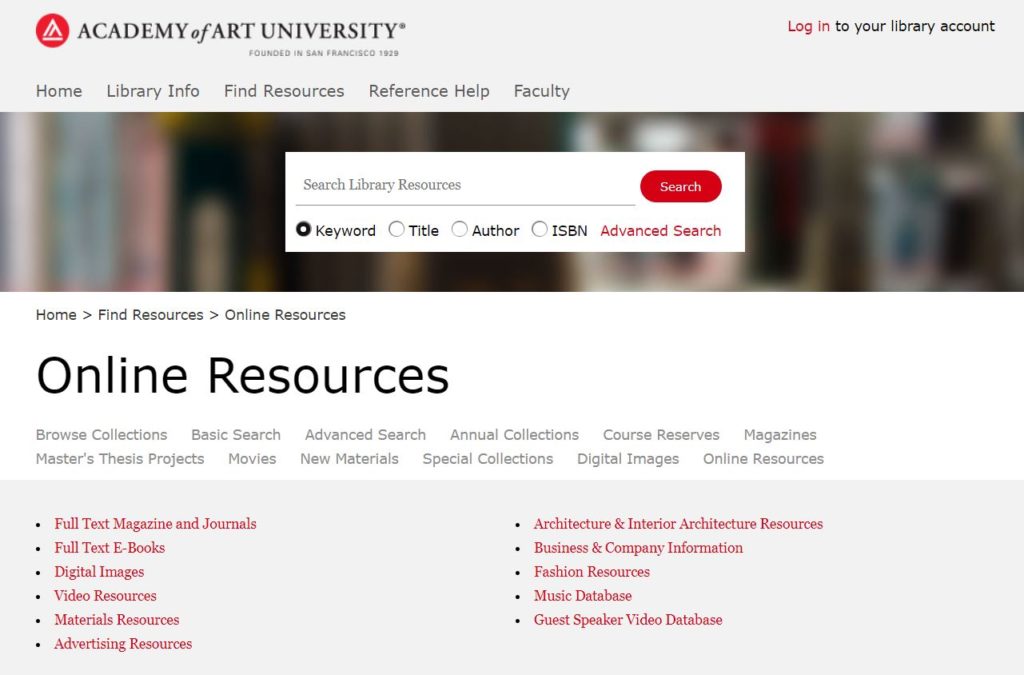 2. Go to the "Online Articles & Databases" link, then select JSTOR. There are many other good options in this menu, but this is a pretty comprehensive one.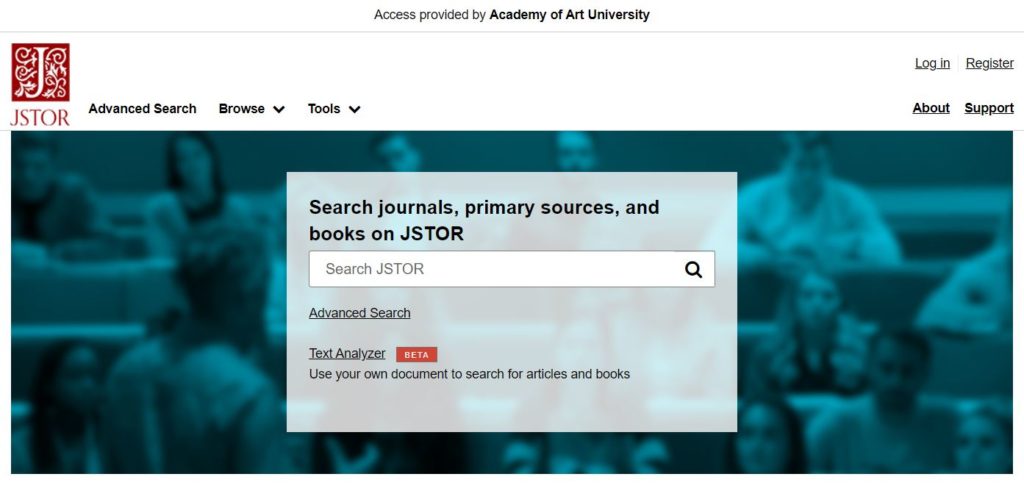 3. You may be asked to enter your name and student ID number.
4. When you arrive at the search page be sure to use both specific and general terms for what you are researching; "Pantheon" might bring you good sources on that temple, but "Roman architecture art culture" will also yield a broader mix of sources that may be relevant.
This ought to help you find credible sources of more variety than merely books and websites. Get started!
If you have questions please contact Braden Engel Ph D, History Theory Coordinator, at bengel@academyart.edu