Outer Mission Ramp Library – a knowledge connector for rapidly changing communities
Master Thesis by: Kevin Brady – M.Arch / Thesis Advisor: David Gill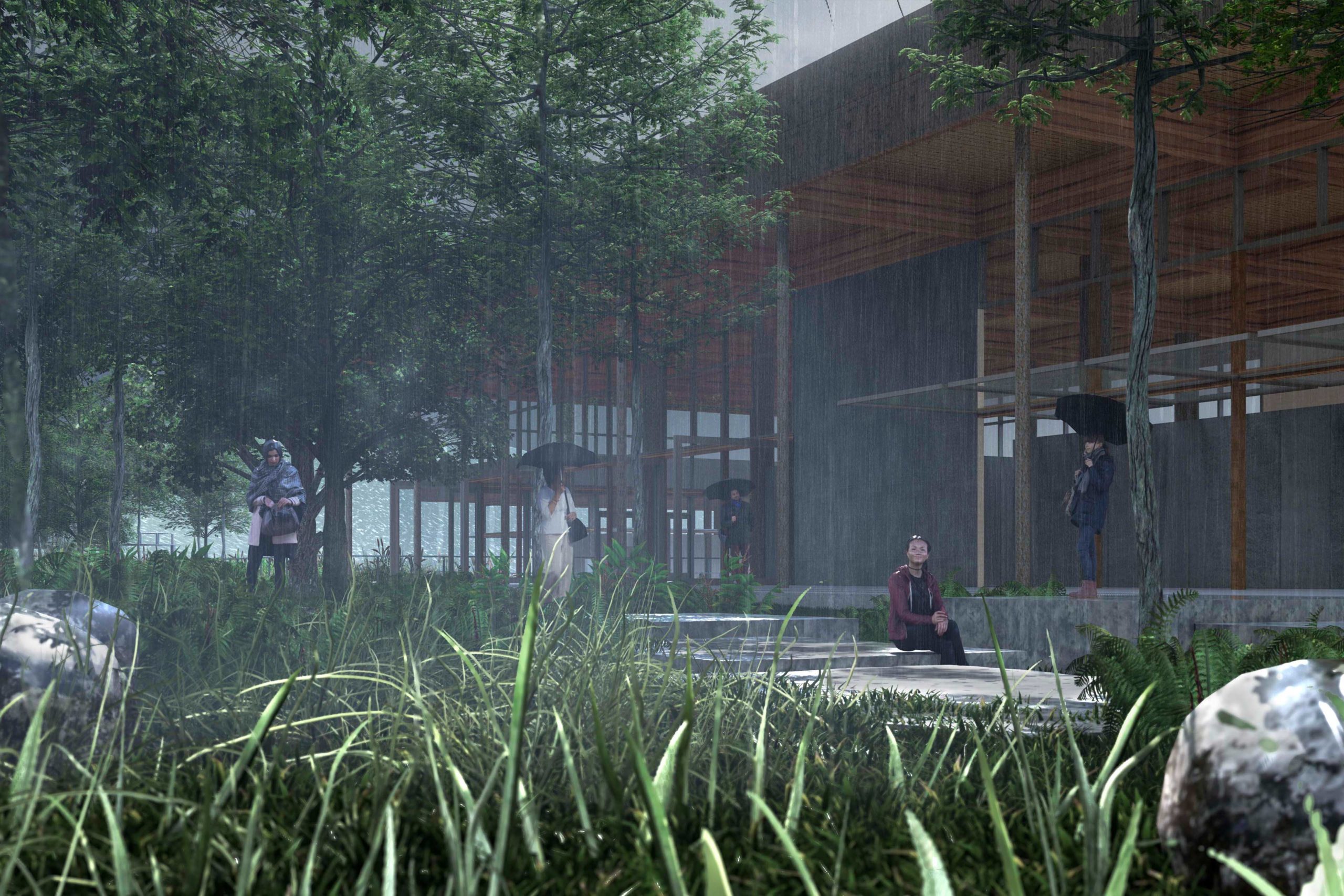 How can architecture enhance, improve, and support educational and public awareness of the conservation and preservation of our local natural resources? Exposure and access to the elements of nature enliven the spirit, inspire curiosity, and encourages a 'critical thinking' response while promoting a healthy interactive lifestyle.
This thesis seeks to determine how architecture could positively impact an ecological setting that strengthens community health, productivity, conservation, and ecological awareness. This design approach engages user groups with the natural environment while preserving the ecological habitat.
The architecture will need to be more adaptable and resilient with increased complexity, complementing living environments that reflect ecological systems with creative integrated design. Innovating ecological designs in conjunction with engineering systems that focus not so much on 'what things look like' but more on 'what they can do.