Fall 2021 Ethics and Leadership Panel: Participatory Design
Zoom recording is at this link.
Wednesday, December 1st, 2021, 11-12:30 pm Pacific
Zoom link https://art.zoom.us/j/93736696090
Meeting ID: 937 3669 6090
Raffaella Falchi Macias, Rashmi Ramaswamy, Sameena Sitabkhan will share their trajectories that led them to Participatory Design.
Moderated by Karen Seong.
Mission of the Ethics and Leadership Panel: This symposium has taken place each Fall and Spring semester since Spring 2014, drawing thought leaders such as Chris Downey, Michael Pyatok, Rafael Sperry, Deanna Van Buren, Prescott Reavis, Emily Pilloton, Amanda Williams and the late Bill Worthen. The themes of the panel discussions have varied over the years including Public Space, Affordable Housing, Gender Equity, Homelessness in San Francisco, Race & Architecture, and Social Justice. The essential underlying thread is the consequence of leadership and how ethics and values shape the ways in which we use the skills of this education and profession to effect change.   
As designers, educators, professionals and community participants and activists over our lifetimes, we take somewhat for granted the ethical issues that intersect with architecture and urban design. We understand that architecture crosses many boundaries. The students who are looking to graduate in the next year are able to see how their professional preparations may lead them to take very different paths and make choices to align their own career with their values. Students experience role models offered through these events that may be distinct from the academic leadership in the faculty.  Students consistently come forward to let us know that this event has served to provide inspiration for their career choices as well as for their B. Arch and M. Arch thesis projects.
The presentation is primarily to an audience of Architecture students from a broad range of backgrounds, both international and domestic, representing all hemispheres of the globe.  The questions posed to the panelist will have been assembled in collaboration with our 5th year students. Many of the students will not only be new to the work presented by the panelists, but also to the issues that are raised in our design community through the lens of architecture and design.

Raffaella Falchi Macias
Raffaella is YAX's new Executive Director after more than 13 years as a faculty artist, director of programs, and most recently deputy director. She is an educator, designer, dancer, and choreographer, and holds a BA in Psychology from UC Berkeley and a Masters in Architecture from California College of the Arts. She is an architectural designer with a keen sense of cultural awareness, and an aptitude for selecting color and organizing space. She received a fellowship from CCA and worked with the favela community of Manguinhos in Rio de Janeiro under the Brazilian architect Jorge Mario Jauregui and his Favela/Barrio project. She has spent over a decade as an educator teaching architecture and dance to public high school students. Her multicultural heritage inspired her interest in the visual and performing arts. She is the founder and artistic director of Sambaxe dance company, and is a world dance faculty member at the ODC in San Francisco as well as bring part of the ODC Pilot 64 program. She proudly speaks Spanish, Italian, and Portuguese. Raffaella wears many hats, but is able to wear each hat well.
https://www.youthartexchange.org/

Rashmi Ramaswamy
Rashmi Ramaswamy is an architect and co-founder of SHED Studio, a mission‐driven architectural & sustainable design collaborative. She has a deep background in participatory design, environmental advocacy, arts‐based activism and civic engagement pertaining to the social safety net. Rashmi's work is based in Chicago and Boston. She also serves as adjunct faculty at the Boston Architectural College where she teaches classes on the practice of architecture in and with communities.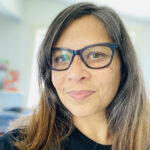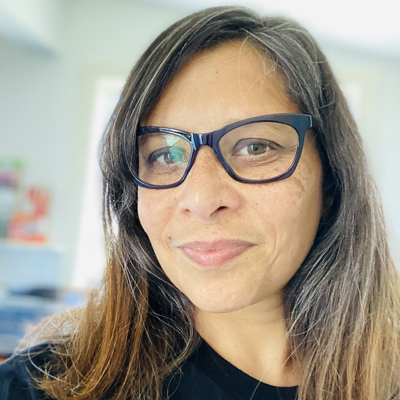 Sameena Sitabkhan, RA, NOMA
A first generation Indian American architect who grew up in Los Angeles, Sameena Sitabkhan brings an expertise and emphasis on community based thinking and spatial justice. A competent project architect , she has designed and managed projects spanning a range of public serving building typologies from schools , affordable housing to urban/art installations throughout the Bay Area over the past 15 years. She was previously an Associate at David Baker Architects, focused on housing for the formerly homeless and has completed charter schools and and public school ground up buildings throughout California. As the Director of the Building Lab (B.Lab) Program at the Academy of Art in SF, she has led students to engage, design and build in underserved neighborhoods in the Bay Area through a robust participatory model with neighbors, local youth, city agencies and non profits. This experience led her to found Studio Sideproject with 2 like minded collaborators to create at the intersection of narrative, design and advocacy in the built environment.
https://studiosideproject.com/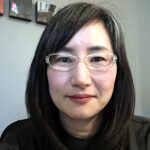 Karen Seong, RA, LEED, NOMA
Karen Seong is the Undergraduate Assistant Director at the School of Architecture, Academy of Art University, where she advocates for under-represented students. She is a proponent of online education as a means to meaningfully diversify the architectural profession. Her pedagogy of examining identity formation in architectural spaces, published by Axel Menges, asks students to tell their personal stories through studio projects. Prior to teaching, she held leadership positions with Skidmore Owings and Merrill in New York and in San Francisco working collaboratively with large international teams on award-winning projects ranging from high-rises to institutional buildings in the US and in the Middle East. She has previously taught at UC Berkeley and has been a guest critic at various institutions in the US and in Korea. She holds a Master of Architecture with distinction from Columbia University and a Bachelor of Arts in Architecture with high honors from UC Berkeley. She was born in South Korea and lived in Malaysia before immigrating to the US at age 19.