Bachelor Thesis by: Daniel Joonhee Lee – B.Arch / Thesis Advisors: Philip Ra, AIA & Mini Chu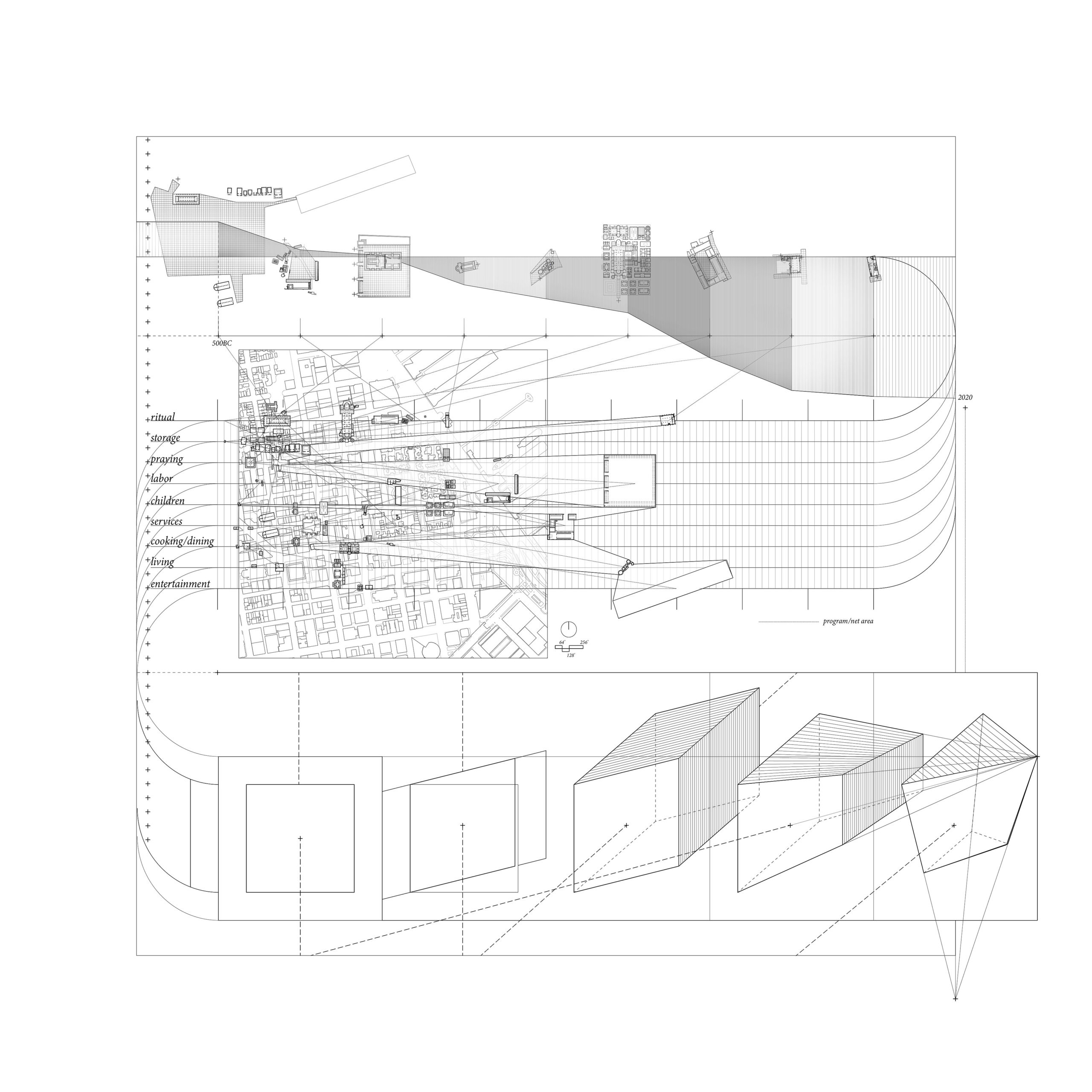 The project investigates the relationship between the sacred and the political, and the role of the autonomous citizen therein. Sign-up sheets are simple yet contractual. Where public services are exchanged, they are activating devices bringing citizens together to achieve common goals. Sacred architecture has been a beacon of alternative governance by becoming places of refuge and political action, and this thesis frames those events as distinct from the economic agenda of neoliberalism. Sign-Up Sheet reimagines the site with an urban sanctuary in San Francisco's Tenderloin where non-profit staffs and community members live and work in a hub of collective activity.
Sacred spaces – contrary generalizations as places for "spirituality" or "contemplation" – historically have been hosting programs such as entertainment, public hospitality, labor (including commerce and production), and housing, constantly contextualizing their forms to address the public. By analyzing different typologies in different representations, I pursued typological studies that focused on mapping the procession of sacred architectures. The results were a reconstructed pattern of exercising political autonomy and a formal language of folding and unfolding.
Sign-Up Sheet is a paper-like expression of concrete platforms that plugs itself into the street. Usually, the deepest area of the land where a procession terminates is the most "sacred and private" in typical temples, and this is to store sacred objects or house such activities. In the new urban sanctuary, the end of the public procession is where people who need showers cleanse, and where volunteers come to maintain showers and donations.