Butterfly House by Kelton Dissel
Kelton Dissel, instructor for first year studio ARH 150, recently completed a single family home that was featured on the AIA SF 2013: Home Tours. Kelton is senior designer of jmA and was project lead on the home located in Russian Hill of San Francisco. In addition to the AIA home tour it was also showcased during the 10th annual Reinvention Symposium hosted in San Francisco this year.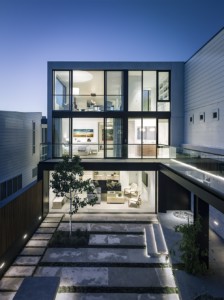 http://aiasf.org/programs/home-tours/
Reinvention Symposium
http://reinventionconf.com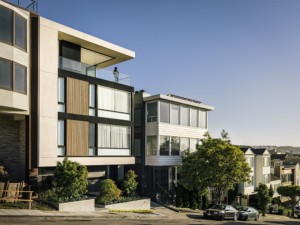 A summary of the home:
In this complete rebuild of a mid-century modern home, the design flows from an analysis of the varied site conditions already present and reinforces key relationships to the site while establishing new ones. From a relocated street level entry, a careful sequence follows the slope and curates the vertical movement through the home from earthbound experience to the open sky and panoramic views. Each level takes on a different purpose – first, establishing new ties to the street, then anchoring family spaces to the south-facing garden, turning inwardly focused at the sleeping level, and ultimately dissolving at the top level living spaces and roof deck to reveal panoramic connections to the city and bay.