Love Your Neighbor: Rebuilding a dignified sanctuary for the homeless community in post-pandemic Nashville
Bachelor Thesis by: Brett Greene – B.Arch / Thesis Advisors: Philip Ra, AIA & Mini Chu
Awards
AIA Henry Adams Medal for General Excellence in Architecture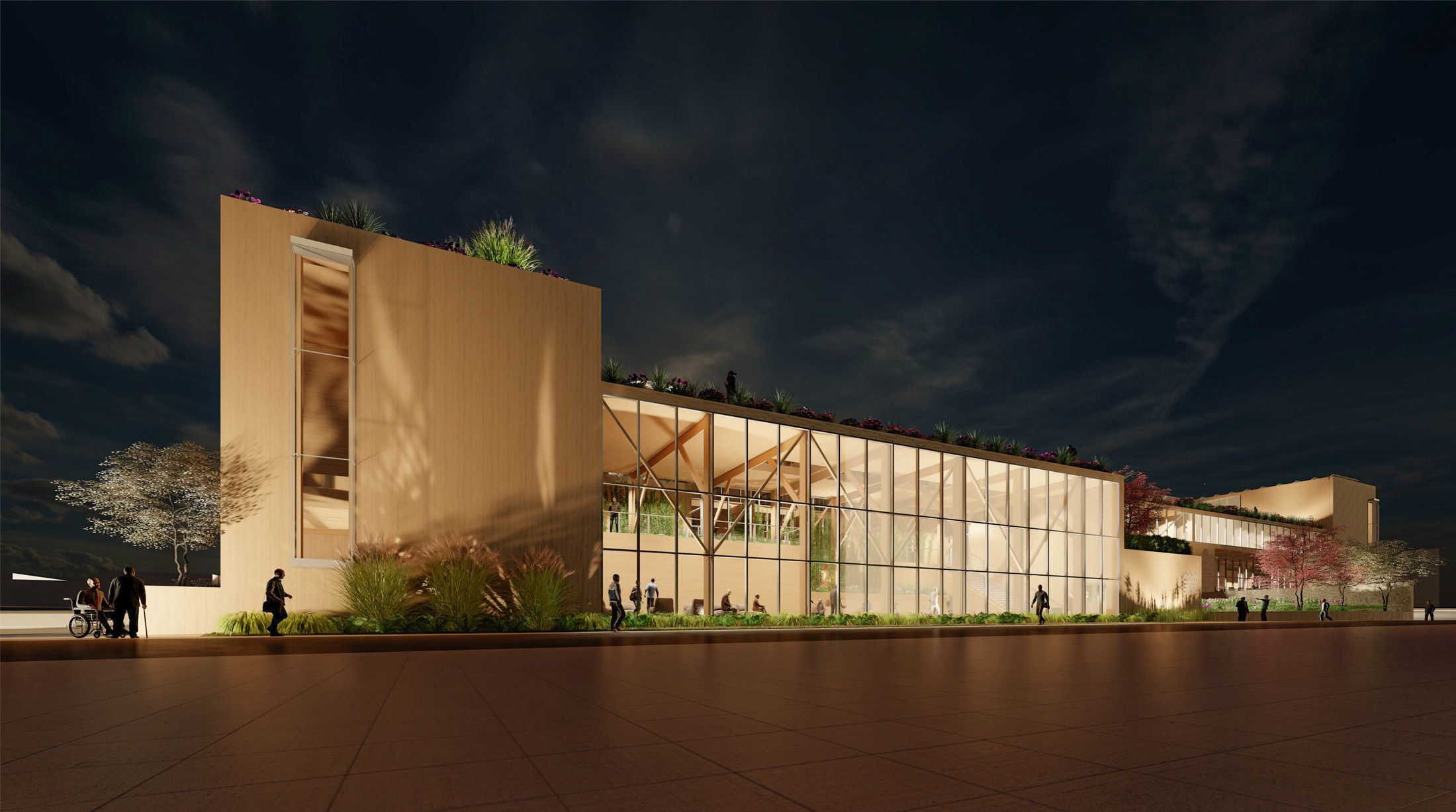 The current pandemic has devastated the homeless community and completely changed the way homeless support organizations operate. This proposal looks to transform one such organization, the Room in the Inn in Nashville, TN, into a sanctuary for the homeless population. By re-imagining a shelter typology as integrated with nature, the architectural response aims to create an environment which allows for regenerative healing to take place, restoring dignity, hope, and sustainable paths forward for those in need. This new path will strengthen and expand the network between local partnerships and organizations, completing a cycle of transformation and promoting growth and expansion of services beyond the limitations of the site.
Site strategies included eliminating existing circulation conflicts between pedestrians and vehicles by moving parking underground, thereby expanding the existing facility. The main axis leading into the site is transformed to create sanctuaries on several levels allowing for multi-zoned outdoor rooftop gardens. The gardens serve not only as places for personal reflection and healing, but also for growing fresh produce on-site, encouraging partnerships with local organizations to provide nutritious meals to guests. In addition, the proposal expands existing facilities capacity to increase restrooms, showers, laundry, and mail room, as well as creating additional multipurpose spaces for fellowship, workforce development, and dining. The upper levels will include thirty additional affordable housing apartments dedicated to those seeking dwellings.
The goal is not to solve homelessness, but to create a sanctuary in which the homeless community can feel safe and loved. It has never been more important, in this post-pandemic future we are all facing, to do what we have been called upon to do and simply love your neighbor.