ARH 608: ADVANCED DESIGN STUDIO 1: CONCEPT, CONTEXT, AND TYPOLOGY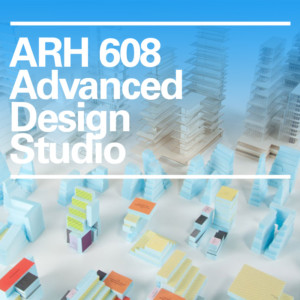 Faculty: Mark Mueckenheim / Maria Paz De Moura Castro / Nicole Lambrou
Course Description
 ARH 608 Advanced Design Studio investigates concept, context, and typology, such as physical site characteristics, environmental and programmatic factors, as well as cultural and societal developments that influence architectural design.
Supported by a thorough analysis and understanding of type, program, and site, students explore the synthesis of an architectural concept from early design schematics to its final physical manifestation.
Through an intensive contemporary design process involving rapid model making, students address architecture on an abstract conceptual level while they, simultaneously, question and consider holistic implications at the finer scale of architectural idea, space, and detail.