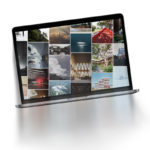 Dear Students!
Below is a list of architectural rendering blogs featuring tutorials. While we teach architecture and not necessarily visualization, it is imperative that any architect has to learn the ability to communicate her or his designs well. A great ability in representation will enhance your chance of landing a dream job or get your first client. These blogs provide some very basic tutorials like image composition but also some much more advanced skills. We are sharing these here to complement what we teach in our classes in case you got interested and want to dig deeper. While many of these websites are operated by professional 3D artists we do not want for you to become a professional visualizer. In fact many professional visualizations look way too polished for serious architects as they are intended for clients and the general public. These pages below teach skills to expand on for you to find your own style. A good overview of different modes of representation can be found in this Archdaily article https://www.archdaily.com/867060/trends-in-architectural-representation-understanding-the-techniques a more special look into the relatively recent trend of "postdigital representation techniques" can be found here at Metropolismag https://www.metropolismag.com/architecture/architecture-enters-age-post-digital-drawing/ 
The way we understand rendering in our school is not necessarily to make a nice image at the end but more as another design tool to understand and visualize haptic and material qualities of your designs. So please keep all this in mind when diving into the pages below. 
https://visualizingarchitecture.com 
This blog by Alex Hogrefe a professional ar chitectural visualizer working in Cambridge, Massachusetts has tons of tutorials for you to check out there is a lot about post production in Photoshop here, a very good resource if you want to enhance your renderings and other representations. 
Ronen Bekerman is another 3d artist sharing his knowledge in a vast number of tutorials. The visuals in this blog are a bit more commercial but you can find some great resources here.
This blog by Stefani Fachini and architect/visualizer is a bit more artistic and "post digital" than the two previous ones. Besides tutorials and how-to guides, the blog also features representation focussed interviews with architectural visualizers and architects. 
https://www.cgarchitect.com/features/categories/0147c016-tutorials/items
CG Architect is an online magazine and end-user community for architectural visualization, there are some tutorials and articles here for you to find. 
https://blog.nightnurse.ch/category/articles/
Nightnurse Images is an architectural visualization studio based in Zurich, New York, and Buenos Aires, the link above leads to their blog with articles on the subject and a few tutorials.
https://www.easyrender.com/a/20-tutorials-that-can-help-you-grasp-the-capabilities-of-architectural-visualization
Easy Render is a platform for digital artists the link leads to an article listig 20 more resources. The page is full with many other articles.
https://www.youtube.com/channel/UC1ptLbehYDNqwdnIGwLpysw
Upstairs is a YouTube channel dedicated to teach and explore the world of architectural representation. They have great postproduction videos. They believe that "how Architects express themselves is strongly connected to the design process of the profession" – we are on the same page!
https://www.archisoup.com/photoshop-for-architects 
Here is also a collection of post production methods in Photoshop on ArchiSoup.
https://learn.gobotree.com/topic/tutorials/
Gobo Tree has some great tutorials as well some are more advanced but some are very basic and foundational.
Happy digging! If you have other resources you want to share, please contact the department.