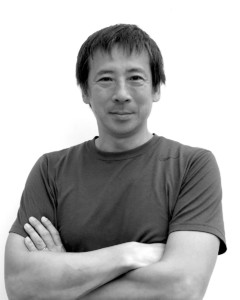 Tezuka Architects Lecture in San Francisco

 
Takaharu Tezuka of Tezuka Architects is lecturing at the AAU School of Architecture / Tuesday, October 16th 2018, 6pm at 601 Brannan Street, Large Atrium Space, San Francisco, CA 94107
"What we're expounding is very simple: To be in a space where people can feel the breeze, the sunlight, the changing of the seasons, where they can forge and nourish relationships with one another. That shouldn't be so complicated, should it?"
Takaharu and Yui Tezuka established Tezuka Architects in Tokyo in 1994. Both partners gained undergraduate degrees at Musashi Institute of Technology. Takaharu (b. 1964) earned his graduate degree at the University of Pennsylvania; he worked for Richard Rogers Partnership in London while Yui (b. 1969) studied at the Bartlett School of Architecture.
The Tezukas have realized houses, schools, office buildings, and healthcare facilities that prioritize human activity and a sense of connection to the larger world. Significant projects include Roof House (2001), with a single sloping roof terrace for outdoor living; the Echigo-Matsunoyama Museum of Natural Science (2006), a steel-clad structure designed to withstand heavy snow; Fuji Kindergarten (2007) and the adjacent pavilion, Ring Around a Tree (2011), which encourage interactivity and communal learning; Asahi Kindergarten in tsunami-affected regions of Japan (2012); and Sora no Mori Clinic for infertility treatment (2014).
All lectures are also streamed live at https://speakers.academyart.edu/live.html at the time of the lecture (Pacific Time / US-West Coast)
The lecture in cooperation and with kind support from the  Ministry of Foreign Affairs Japan (MOFA) and the Consulate General of Japan in San Francisco.