ARC TUTORING CENTER DIGITAL WORKSHOPS – SPRING 2015
Tuesdays
Architectural Design
3:30pm – 6:30pm |Room 220 | 601 Brannan
Fridays
Architectural Design and Construction
9am – 12 noon | Room 311 | 466 Townsend
1pm – 4pm | Room 112 | 601 Brannan
These ARC Labs are intended to support architecture students through tutoring in design programs such as AutoCAD, Rhino, Revit, and 3ds Max, as well as in more basic and versatile software like Photoshop and InDesign.
ARC TUTORS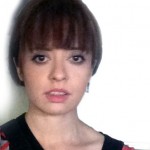 Sepideh Majidi is a designer and educator based in San Francisco. She holds an M.Arch degree from The Academy of Art University, as well as an M.Arch degree from Azad University in Tehran. Sepideh spent many years working for various architecture firms in both the US and Iran, and in 2010 she co-founded ArcHive design build, a multi-disciplinary design firm. She currently teaches digital design and fabrication at the Academy.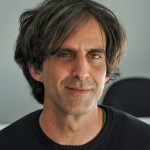 Shaum Mehra is a designer, instructor, and general building contractor based out of San Francisco. Shaum is a graduate of the M.Arch program at the Academy of Art, and co-founder of ArcHive design build, which specializes in the design and construction of commercial and residential projects around the Bay Area. For the past two years he has been teaching digital design and fabrication at the Academy.