NOMAS AAU
Celebrating minority students' excellence at @aauschoolofarchitecture.
linktr.ee/nomasaau
NOMAS AAU on Discord
Find architecture students who are also members of the AAU NOMAS chapter on Discord. This student-led group is part of a national student organization and they are excited to meet new students. Ask questions about NOMAS, get advice on classes, or just hang out with other ARH students who are committed to making the profession more inclusive. The group is open to ALL students. To join, click this link https://discord.gg/9rqkdgStBt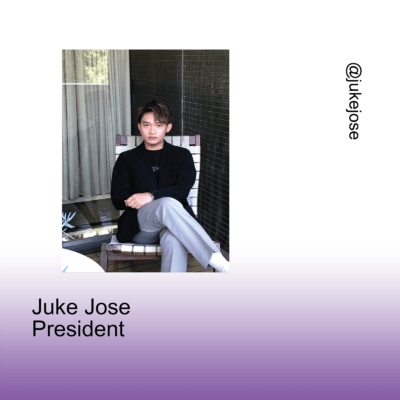 Juke, 5th year (@jukejose)
President 2020 – 2021
Hello! My name is Juke Jose. I moved to the San Francisco Bay Area in 2013 as an immigrant from the Philippines. I am currently in my 5th year in the B.Arch program. I have aspired to become an architect ever since I was a child dreaming of providing my mother a place to call her own. Since then, I began to recognize and appreciate places that housed and nurtured people. Before having heard of architecture, I cherished the feeling of home. Wanting to recreate that familiar feeling as a child, I made paper structures to make buildings that resembled the home I shared with my family. I entered architecture and continued to learn the importance of our built environment and how it affects people from all backgrounds. I want to be an architect committed to bringing people together, committed to design excellence, and committed to advocating social justice.
Everyday, we should strive for representation, create a place for our voices, a place where we can show up and I hope NOMASAAU will bring that to students at our university. It's very important for me to see minority students become leaders and find success in their own way because as much as representation matters, equity matters even more. We brought NOMAS to AAU to give a platform to students of color and to see themselves in positions of success.
Work Description:
Wayfinding is a place that guides immigrants to achieve their American dreams by forging their still evolving identities in the US. The center creates a platform for immigrants where they can get support in the formal immigration process and other areas of acculturation including language, culture, and employment while establishing relationships and connections in the local community of San Francisco.
#nomasaau #nomas #nomasnational #noma #nomanational #minorityarchitects #architecturestudent #sfnoma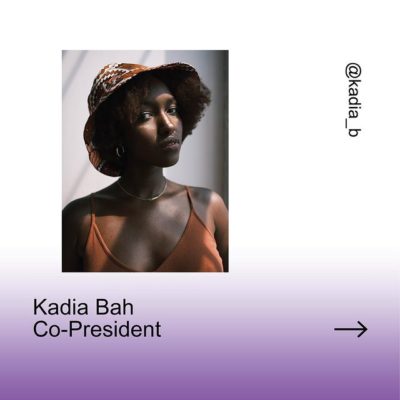 Kadia, 5th year (@kadia_b)
Co-President
Hello! My Name is Kadia. I'm from Guinea. I moved to the Bay Area in 2014 to pursue higher education in Architecture. I'm currently finishing the 4th year of B.Arch. Since I was a child I have always been interested in making different objects and sculptures and understanding how materials come together. Construction sites were my playground and I have had the chance since young to witness how buildings were put together. These early exposures have developed into a passion for making and learning how things come together.
As a black woman, I know the importance of representation. Black women represent a very small portion of licensed architects. My goal is to help give a voice to minorities in the field through NOMAS and help build a table for those who weren't always given a seat at the table.
Work Description:
The Museum of The African Diaspora (MoAD) Extension provides a safe space for minorities that formerly populated the Fillmore neighborhood to gather through art and design. The building serves as a community center to recreate the cultural hub that once made up the Fillmore while also offering an after school program for teens and counseling and job training for adults. The MoAD extension invites users to travel freely through spaces defined by soft boundaries that allow a strong connection to nature with semi-open spaces and abundant light.
#nomasaau #nomas #nomasnational #noma #nomanational #minorityarchitects #architecturestudent #sfnoma #womenarchitects #blackarchitects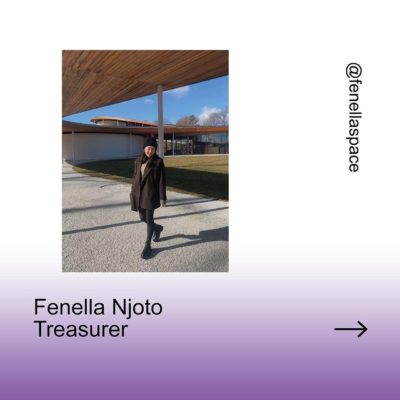 Fenella, 4th year (@fenellaspace)
Hi everyone! My name is Fenella Njoto. I originally came from Indonesia and moved to the States 6 years ago. Architecture has been an elevating experience for me. Not only does architecture satiate my thirst of knowledge, but it is also a powerful platform that is capable of making a great impact on the built environment & its inhabitants. Apart from providing humans with shelters, architecture gives people an opportunity to interact with one another and be the voice for those who are not able to tell their stories.
Over the years, I have constantly witnessed exclusionary practices in the architectural field. In spite of the fact that architecture is a discipline that draws on psychology and sociology, there is still a disproportionately large representation of white males in our field. Meanwhile, very little minority architects have ever been represented and celebrated for their achievements. However, I am very excited to be a part of NOMAS AAU. Our school is made up of a large pool of future minority architects and I believe that NOMAS AAU will foster and celebrate our development and excellence. It is bigger than just an organization filled with members. It is a collaborative and nurturing environment, where we get to share our experiences and empower each other. I believe that through NOMAS, me & my team members are able to represent, celebrate, and provide all the helps and supports needed to boost the careers and the dreams of our future minority architects.
Work description:
A community music hub that is designed to provide access and opportunities for the marginalized. One is to realize greater self-worth through a sequence of experience that mirrors the internal search for personal significance such as dark-narrow and bright-open spaces as well as different intensity of sound in spaces.
#nomasaau #nomas #nomasnational #noma #nomanational #minorityarchitects #architecturestudent #sfnoma #womenarchitects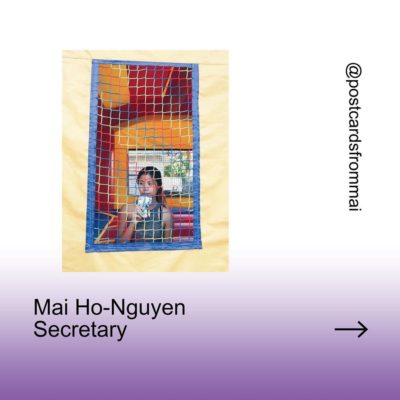 Mai, 4th Year (@postcardsfrommai)
Secretary 2020 – 2021
Hello~ I'm Mai. Originally from Vietnam, I immigrated in the early 2000's to LA. I will be starting my 4th year of my B. Arch in the spring semester. After finishing my degree in Public Policy at University of California, Riverside, I decided to pursue my architecture degree after realizing the lack of mobility and effectiveness in policy. Architecture also allowed for a more flexible level of exploration of a problem that I was not allowed in policy. I was originally drawn to the field because of the range between vernacular designs that became the identity of each culture and as a history nerd, I enjoyed learning about where each style came to be and what their sociological influences were.
As an immigrant student, I've noticed the discrepancy between resources and opportunities for minority students and our American counterparts. This is why I believe in NOMAS AAU's philosophy to foster talent from every student at AAU. My goal for NOMAS AAU is to provide a community for students consisting of their peers as well as resources outside of teachers and their studiomates. I believe we can all gain so much from encouraging the interactions between lower and upper studios.
#nomasaau #nomas #nomasnational #noma #nomanational #minorityarchitects #architecturestudent #sfnoma #womenarchitects