AAU School of Architecture is proud to present a Symposium – Unsheltered: Homelessness and the Built Environment
Thursday, September 15, 2016, 6:00 pm -8:00 pm
601 Brannan Atrium Space
The event will be live-streamed and recorded at https://www.youtube.com/watch?v=U_JhNzZVZUY.
This semester's Symposium is a continuation of the Ethics and Leadership Program and also planned in coordination with the AIASF Architecture and the City Festival under the theme this year of Resilient City.
Panelists will give brief introductions to their work and careers, followed by a moderated panel discussion, and ending with a Q&A from online and onsite students.
Moderator: Mimi Sullivan, AIA | Saida + Sullivan Design Partners
Executive Director,  AAU School Of Architecture
PANELISTS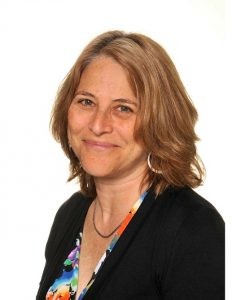 Maryann Leshin, Chief Housing Officer, Community Housing Partnership
Maryann Leshin has over thirty years of affordable housing and community development experience and success working with non-profits, Federal, local and state governments, foundations and residents.  She is a seasoned professional with experience in leading teams, implementing complex initiatives, designing programs, and maintaining accountability with stakeholders. Ms. Leshin's housing career began as a Project Coordinator for the City of Emeryville Redevelopment Agency where she was responsible for affordable housing programs, policies, and the development of housing.  Her experience grew in depth and breadth with roles as an Associate Director for Development for Eden Housing, a nonprofit housing developer; Program Director for the Corporation for Supportive Housing; and as a Vice President at Enterprise Community Partners. While at Enterprise, Ms. Leshin was responsible for creating and leading a technical assistance consulting practice focused on the public sector that experienced a 25% annual growth rate during its first four years of operation. Ms. Leshin received a Master of Arts in Community Planning from Antioch University West and a Bachelor of Arts from Brandeis University.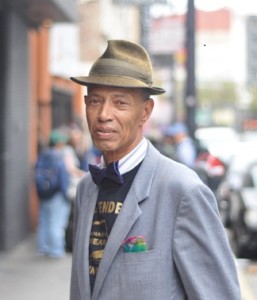 Del Seymour, Founder of Code Tenderloin, San Francisco
Del Seymour has spent 18 years in the Tenderloin and he describes his previous life as "being stupid, using drugs, selling drugs, being homeless, sleeping on the streets. I got arrested 14 times on one corner. I had no life. I set one foot in a church one day… and once I got clean, my commitment to our father was to give back to this community because I know how to do it."
He later founded Code Tenderloin, a job readiness program for people formerly unemployed or incarcerated or with severe substance abuse problems. As practiced viewer of the built environment and its inhabitants, Del conducts walking tours, taking people through the spaces of homelessness in the Tenderloin.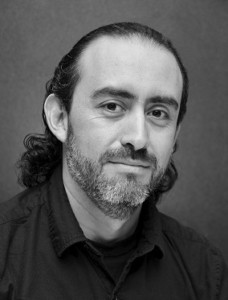 Alejandro Pimentel, Architectural Associate II —  Building Design & Construction, Department of Public Works, City & County of San Francisco
Alejandro Pimento graduated from the Universidad de San Carlos De Guatemala, Guatemala City, in 2003, with a Bachelor of Architecture. For the past 12 years, he has worked for the City of San Francisco Public Works in the Building Design & Construction Division, working in a wide range of public projects and facilities, including small public restrooms, Community and Recreation Centers, Fire Stations, and Health Center Facilities.
Focusing lately in the design process from the early conceptual stages, he has had the opportunity to grow within the architectural practice in the city, the learning process has been an enriching experience coming from a different country, environment and building techniques. He is looking forward to get his architectural license and continuing  to develop his design skills.
In his free time, he enjoys tinkering and working with his hands, making artifacts and furniture out of discarded materials, biking, and playing the guitar.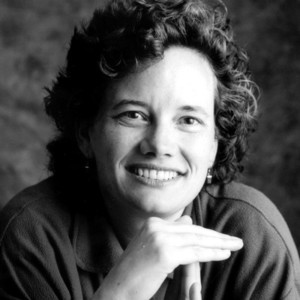 Mimi Sullivan, Principal Saida + Sullivan Design Partners (SSDP), Executive Director AAU School of Architecture
Mimi Sullivan is a registered Architect in California and a principal of Saida + Sullivan Design Partners (SSDP) a full service, award winning, San Francisco architectural firm. Ms. Sullivan is just as passionate about the process of design as she is about the final built structure. She oversees community outreach, design team coordination, project management, sustainability, and construction supervision. Ms. Sullivan's 28 years of diverse architectural and interior design experience includes extensive work in award winning multi-family/mixed use/transit oriented housing as well as commercial, retail, civic building design and custom single family homes. Ms. Sullivan's work in affordable housing has been published in Architectural Record as well as the San Francisco AIA magazine, Small Firms – Great Projects. She is both an architect and an educator. She has taught architectural design, media, and process at universities in the United States and in Japan. She was the founding director of the Graduate Architecture program at Academy of Art University in San Francisco and achieved the initial NAAB accreditation for the program in 2007.
Prior to starting SSDP in 1999 with her partner, Ms. Sullivan was teaching Japanese architectural history at Waseda University in Tokyo, Japan while acting as the Resident Director for the Oregon State System of Higher Education for study abroad programs at multiple universities in Tokyo. Ms. Sullivan was a guest critic and lecturer at Diado University in Nagoya and Aoyama Gakuin in Tokyo, Japan. Ms. Sullivan received a Bachelor of Arts in Architecture from Rice University with a Minor in Fine Arts, and a Master of Architecture and Master of International Studies from the University of Oregon.