The American Institute of Architecture Students at Academy of Art University Needs You to Join
September 26, 2019
Who Are We?
The American Institute of Architecture Students (AIAS) is an independent, nonprofit, student-run organization dedicated to providing unmatched progressive programs, information, and resources on issues critical to architecture and the experience of education.
Why join?
To make a difference. To leave a legacy. To be a part of something bigger.
How to join?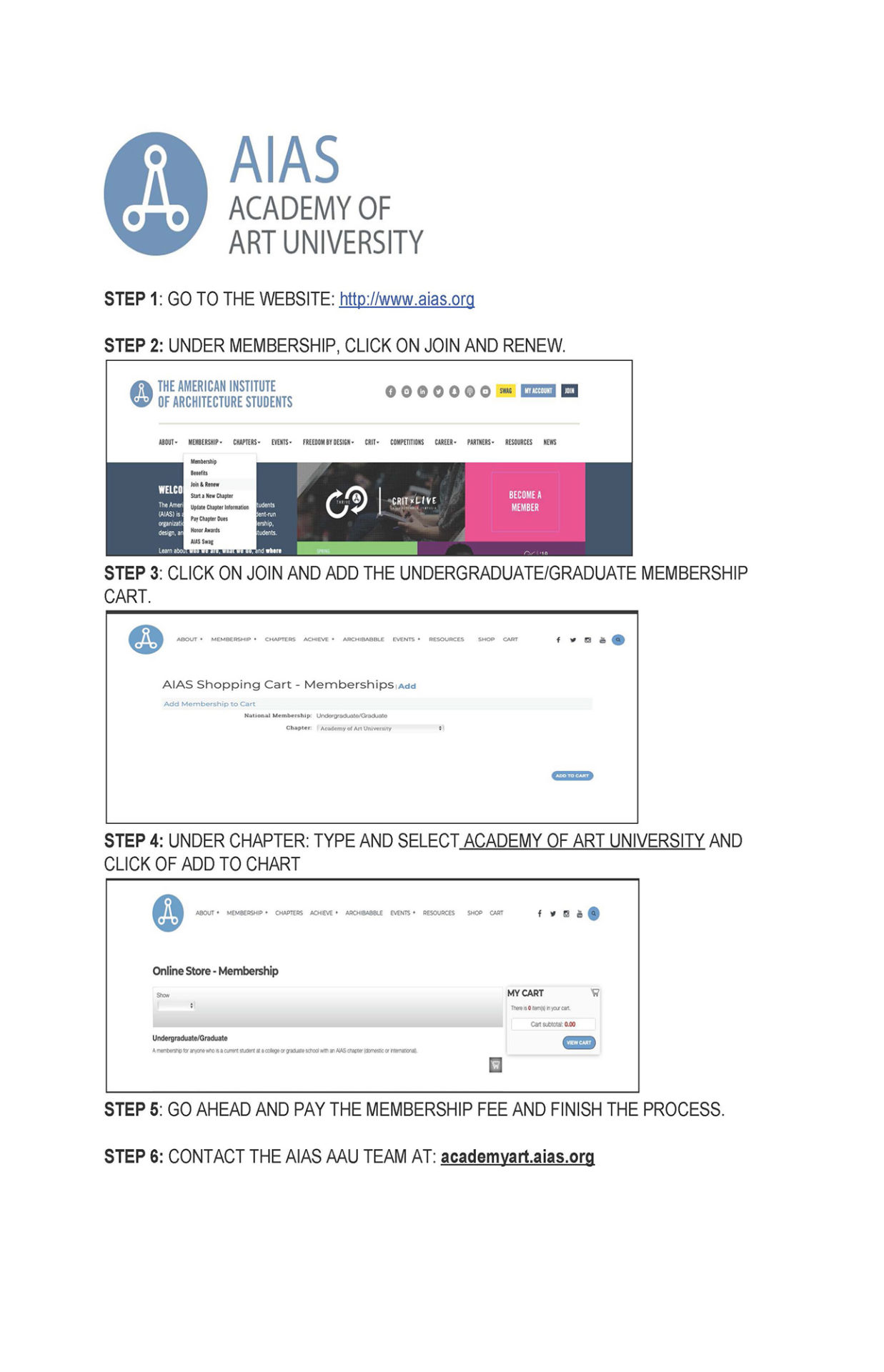 What are the opportunities available?
Currently we are looking to add a Vice-President, Public Relations officer, and Secretary to our Board of Directors.
Who to contact?
Please contact Drishti Bajla, Chapter President at academyart@aias.org or feel free to call and text her at 628-219-6164.