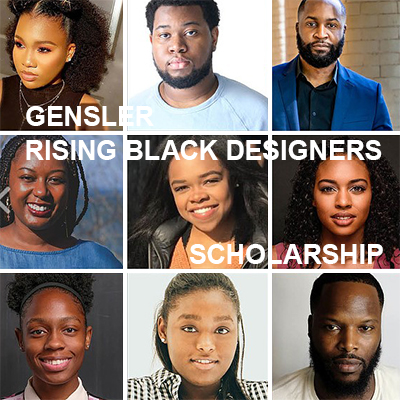 GENSLER RISING BLACK DESIGNERS SCHOLARSHIP 2022
Over the last 20 years, our scholarships programs have supported the education of emerging design talent, with nearly $200,000 being awarded in the last year alone. Gensler offers several different programs in the U.S. annually for architecture and interior design students, and one UK Bursary.
RISING BLACK DESIGNERS SCHOLARSHIP + DESIGN CHALLENGE (US)
Applications Open: October 2021
Applications Close: January 16, 2022
We believe diversity ignites innovation in design. We believe in bringing together people of diverse backgrounds, experiences, and points of view to work at Gensler and reimagine the future with us. The Rising Black Designers Scholarship + Design Challenge awards underrepresented Black students, enrolled in U.S. not-for-profit architecture programs, with academic tuition scholarships, micro-scholarships for books and materials, and opportunities for summer internships. Scholarships available amount to $60,000.
Eligible applicants must:
Identify as Black or African American
Be enrolled in an architecture program
Meet additional requirements based on the scholarship applied for; details coming soon
See last year's scholarship application requirements for reference