Ethics & Leadership Panel
Featuring Emily Pilloton & Prescott Reavis
Come join us at the upcoming Ethics & Leadership panel on Wednesday, April 10th at 601 Brannan.
The theme of this panel is Youth Inclusion in Building Spaces and the panel will consist of Emily Pilloton and Prescott Reavis.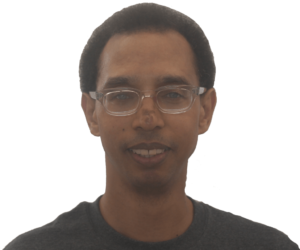 Prescott Reavis is an Oakland based spatial activist, designer, planner and award-winning educator who has merged 20 years of experiences in architecture, planning, and education to develop and construct inclusive communities internationally with a focus on equitable design and planning justice.
Prescott is the Founder and Director of Anomali Design + Planning providing community engagement, planning, design, advocacy and design educational services for non-profits, small business, and community based organizations, projects include Planning, Community Engagement and Design for The Oakland Black Cultural Zone (BCZ), BCZ HUB, as well as youth engagement, planning and design with Woodlawn and Richmond Verde elementary schools Mr. Reavis's previous experiences includes serving as The Director of Community Planning and Project Manager for the nonprofit AND Architecture + Community Planning (AND A+CP), in San Francisco where he provided community engagement, planning, design services and advocacy for non-profits, small business, and community based organizations. Prescott's completed projects include the design for Urban Ed Academy headquarters, SOMA Asset Mapping Youth and Family Zone, several Community Clinics for San Francisco Department of Public Health and The Hunters Point Community Youth Park: Youth Master Plan. Before AND A+CP Mr. Reavis was an associate and director of student internships for the internationally acclaimed design firm Ashen+Allen now known as Stantec where he focused on Healthcare and Academic projects for 13 years; his completed projects include buildings for UC Berkeley, UC Santa Cruz, University of Missouri and Santa Clara County Medical Facilities.
Mr. Reavis is an experienced youth educator having taught over fifteen years with students from elementary school through high school on architecture, planning, culture, and sustainability. He has served as the Co-Chair of the AIA San Francisco (AIA SF) Mentorship Committee, A founding member of the San Francisco Chapter of National Organization of Minority Architects (SFNOMA), the Vice President of SFNOMA, and the NOMA University Liaison for the West, Chair of the NOMA National Student Competition and of NOMA's Project Pipeline. Presently, Mr. Reavis is a Youth Plan Learn Action Now! (Y-PLAN) consultant, he was named a Y-Plan Hero from UC Berkeley Center for Cities and Schools for his work with Malcolm X Academy in the Hunters Point neighborhood of San Francisco over the last ten years, a Mentor Awardee by AIA SF, he has served as a Teaching Artist with Youth Art Exchange and is a founder and current director of Project Pipeline Community Planning + Architecture camp in San Francisco.
Mr. Reavis is accredited in Sustainable Design, certified in Social Economic Environmental Design and has completed his Architecture Registration Exams, he earned his Bachelor of Architecture with a minor in Education from Howard University where he was honored with the Alpha Rho Ci medal for his dedication to youth education and mentoring in the DC community. Prescott has completed certificates in Applications in Technology in Planning and Community Design and Development at San Jose State University.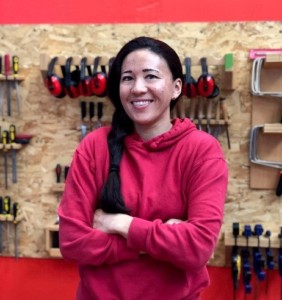 Emily Pilloton is a designer, builder, educator, and founder of the nonprofit Project H Design and its sister program, Girls Garage. Using architecture and design as a vehicle to transform communities and classroom pedagogy, she works alongside youth ages 9-18 to co-design and build public architecture projects. She has built a farmers market with high school students, a playhouse with girls whose mothers have experienced domestic violence, a school library designed by its own middle school students, and microhomes for a homeless housing agency. Her work seeks to change the authorship of our built environment and cultivate power in underestimated communities, specifically young girls, undocumented youth, and communities of color. With an educational philosophy rooted in creativity, design thinking, and project-based learning, Emily also works with educators and schools to reinvent teaching and learning in more hands-on and community-focused ways. Emily holds a Bachelor of Arts in Architecture from the University of California Berkeley, and a Master of Fine Arts in Architecture, Interior Architecture, and Designed Objects from the School of the Art Institute of Chicago. She is currently a Lecturer in the College of Environmental Design at the University of California Berkeley, and is the author of three books, Design Revolution: 100 Products that Empower People, Tell Them I Built This: Transforming Schools, Communities, and Lives With Design-Based Education, and a forthcoming book about tools and building for young women. Her work is documented in the full-length film If You Build It, and has been featured on the TED Stage, The New York Times, The Colbert Report and presented to the Obama Administration's Office of Science and Technology Policy at The White House.