AAU School of Architecture Ethics and Leadership Panel:
Race, Diversity and Architecture
Tuesday, March 21, 2017, 6:00pm – 8:00pm PST
601 Brannan Atrium Space
ONLINE STUDENTS: This event will be live-streamed at 6:00pm PST – you can watch it and join in on the conversation at https://www.youtube.com/watch?v=vn6ZuWGeiLQ
We are proud to introduce two amazing speakers, Gabrielle Bullock, FAIA from Perkins and Will in Los Angeles and Amanda Williams from Chicago.
Gabrielle and Amanda have suggested that students enjoy the following TED TALK entitled "color blind or color brave?"  before the discussion:
http://www.ted.com/talks/mellody_hobson_color_blind_or_color_brave
If you are interested in more current media on the subject or the panelists additional links are listed below at the bottom of the announcement. We look forward to having you all join us.
PANELISTS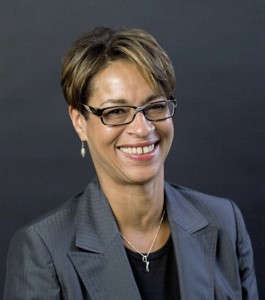 Gabrielle Bullock, FAIA, NOMA, IIDA, LEED AP
Director of Global Diversity
Gabrielle oversees Perkins+Will's Diversity, Inclusion, and Engagement program, which works to support and strengthen a firmwide culture that embraces a diversity of people, colors, creeds, credos, talents, thoughts, and ideas. Her unique role as an award-winning principal and the firm's Director of Global Diversity enables her to combine her passion for architecture and social justice to effect positive change at a micro and macro level. Gabrielle is regularly sought out around the world for her leadership and expertise in issues of social equity in architecture, including race, ethnicity, gender, sexual orientation, religion, and physical and mental ability.
Gabrielle has been a key player in Perkins+Will's success for nearly three decades. She's worked in both the New York and Los Angeles offices, and became the first African-American and first woman to rise to the position of Managing Director of the Los Angeles office. Over the course of her career, she has led numerous complex and high-profile projects, including the Ronald Reagan UCLA Medical Center, one of the largest building projects ever completed for the University of California system.
Gabrielle graduated in 1984 from the Rhode Island School of Design with degrees in fine arts and architecture, becoming the second African-American woman in history to earn an architecture degree from that university. In 2014, she was elected by her peers as a Fellow of the American Institute of Architects (AIA), and now serves on the AIA's Equity in Architecture Commission. She is a member of the National Organization of Minority Architects (NOMA), a past board member of the Girl Scouts of Greater Los Angeles, and a board member of the Center for Architecture and Urban Design Los Angeles and the International Interior Design Association.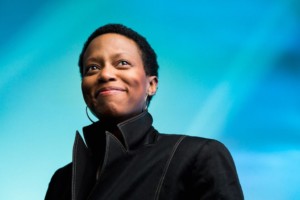 Amanda Williams, M.Arch, Educator and Artist, Chicago
Amanda Williams is a visual artist who trained as an architect. Raised in Chicago's Auburn Gresham neighborhood, she is best known for her series, "Color(ed) Theory," exhibited at Chicago's inaugural Architecture Biennial, in which she painted the exterior of soon-to-be-demolished houses using a culturally charged color palette as a way to mark the pervasiveness of vacancy and blight in black communities. The landscapes in which she operates are the visual residue of the invisible policies and forces that have misshaped most inner cities.
Amanda is a highly sought after lecturer and the subject of many articles on the relationship between art, race, and urbanism. She, in collaboration with Andres Hernandez, is the recipient of the Pulitzer Arts Foundation's 2017 PXSTL, a public art commission and has forthcoming exhibitions at the Arts Club of Chicago and the Museum of Contemporary Art in Chicago. Amanda was recently named to the multidisciplinary Exhibition Design team for the Obama Presidential Center in Chicago. She is a graduate of Cornell University's School of Architecture, has served as an Adjunct Professor at the Illinois Institute of Technology, and a Visiting Assistant Professor at Washington University's Sam Fox School of Art and Design and Visual Arts in St. Louis.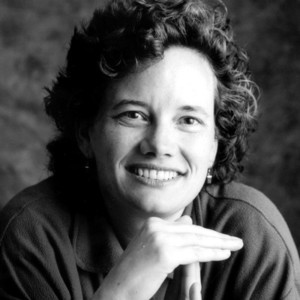 Mimi Sullivan, Principal Saida + Sullivan Design Partners (SSDP)
Executive Director AAU School of Architecture
Mimi Sullivan is a registered Architect in California and a principal of Saida + Sullivan Design Partners (SSDP) a full service, award winning, San Francisco architectural firm. Ms. Sullivan is just as passionate about the process of design as she is about the final built structure. She oversees community outreach, design team coordination, project management, sustainability, and construction supervision. Ms. Sullivan's 28 years of diverse architectural and interior design experience includes extensive work in award winning multi-family/mixed use/transit oriented housing as well as commercial, retail, civic building design and custom single family homes. Ms. Sullivan's work in affordable housing has been published in Architectural Record as well as the San Francisco AIA magazine, Small Firms – Great Projects. She is both an architect and an educator. She has taught architectural design, media, and process at universities in the Unites states and in Japan. She was the founding director of the Graduate Architecture program at Academy of Art University in San Francisco and achieved the initial NAAB accreditation for the program in 2007.
Prior to starting SSDP in 1999 with her partner, Ms. Sullivan was teaching Japanese architectural history at Waseda University in Tokyo, Japan while acting as the Resident Director for the Oregon State System of Higher Education for study abroad programs at multiple universities in Tokyo. Ms. Sullivan was a guest critic and lecturer at Diado University in Nagoya and Aoyama Gakuin in Tokyo, Japan. Ms. Sullivan received a Bachelor of Arts in Architecture from Rice University with a Minor in Fine Arts, and a Master of Architecture and Master of International Studies from the University of Oregon.
More links:
Amanda Williams
http://awgallery.com/home.html
https://www.dnainfo.com/chicago/20170221/hyde-park/obama-taps-national-african-american-museum-designer-for-library-exhibits
https://www.arts.gov/art-works/2016/art-talk-visual-artist-and-architect-amanda-williams
https://www.youtube.com/watch?v=alv-Nzy9X3U
Gabrielle Bullock
http://perkinswill.com/purpose/diversity
http://perkinswill.com/people/gabrielle-bullock.html
These are recent articles on the issues of race and architecture, diversity and inclusion in the profession.
http://www.curbed.com/2017/2/22/14677844/architecture-diversity-inclusion-race
Moderator: Mimi Sullivan, AIA | Saida + Sullivan Design Partners
Executive Director, AAU School Of Architecture