Weaving the Divide
Bachelor of Architecture Thesis Project
Student: Benjamin Schindel
Faculty: Philip Ra, AIA & Mini Chu
Bridging the dominant railway edge in the rural city of Lacombe, Canada to connect the urban spaces and blend programs that enhance the city experience and promote pedestrian movement.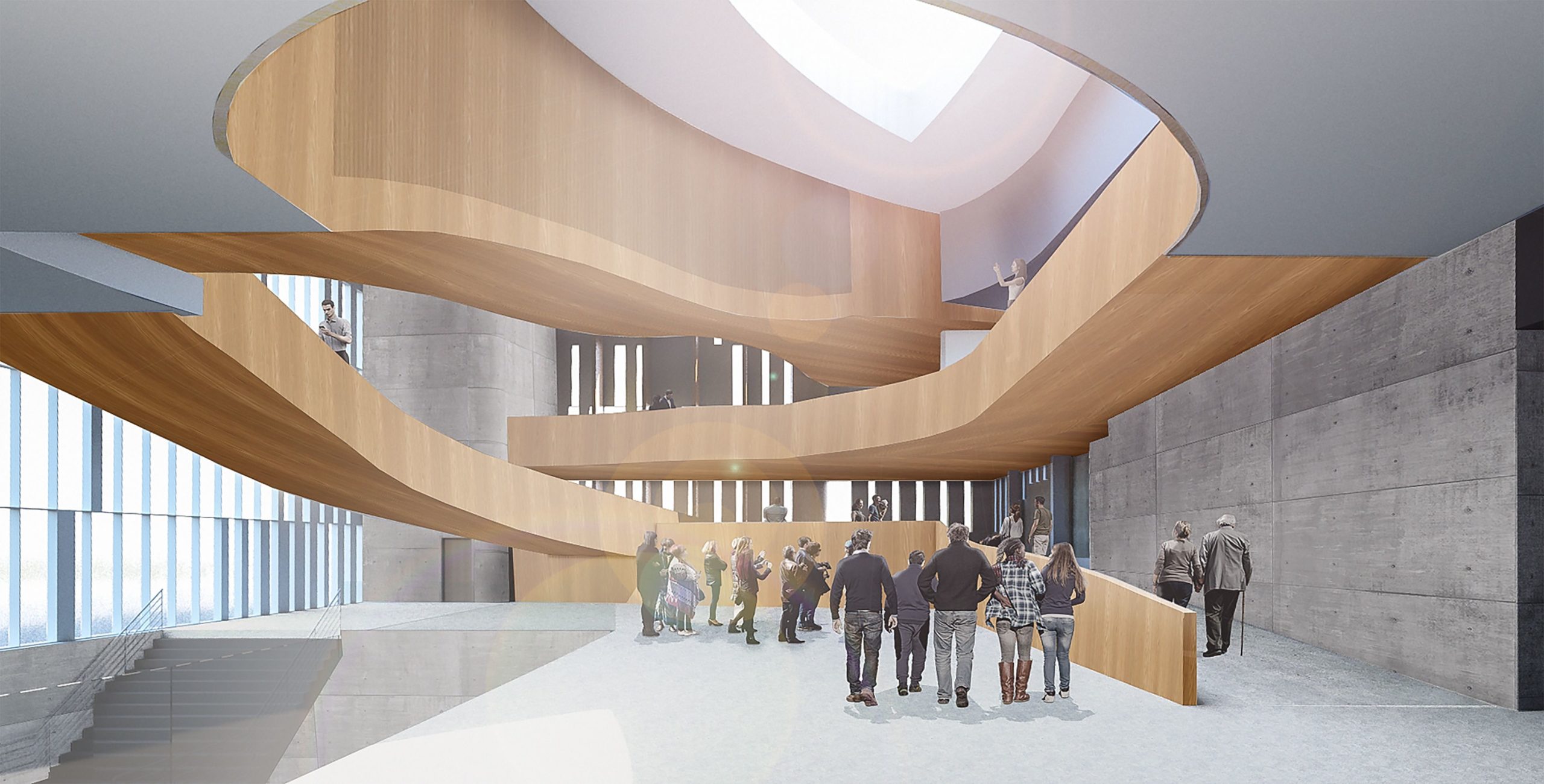 How can we engage urban edges and connect a city's divided spaces? This project looks to bridge the dominant edges within Lacombe, Alberta, through the blending of program and circulation while promoting walkability and enhancing the experience of the city.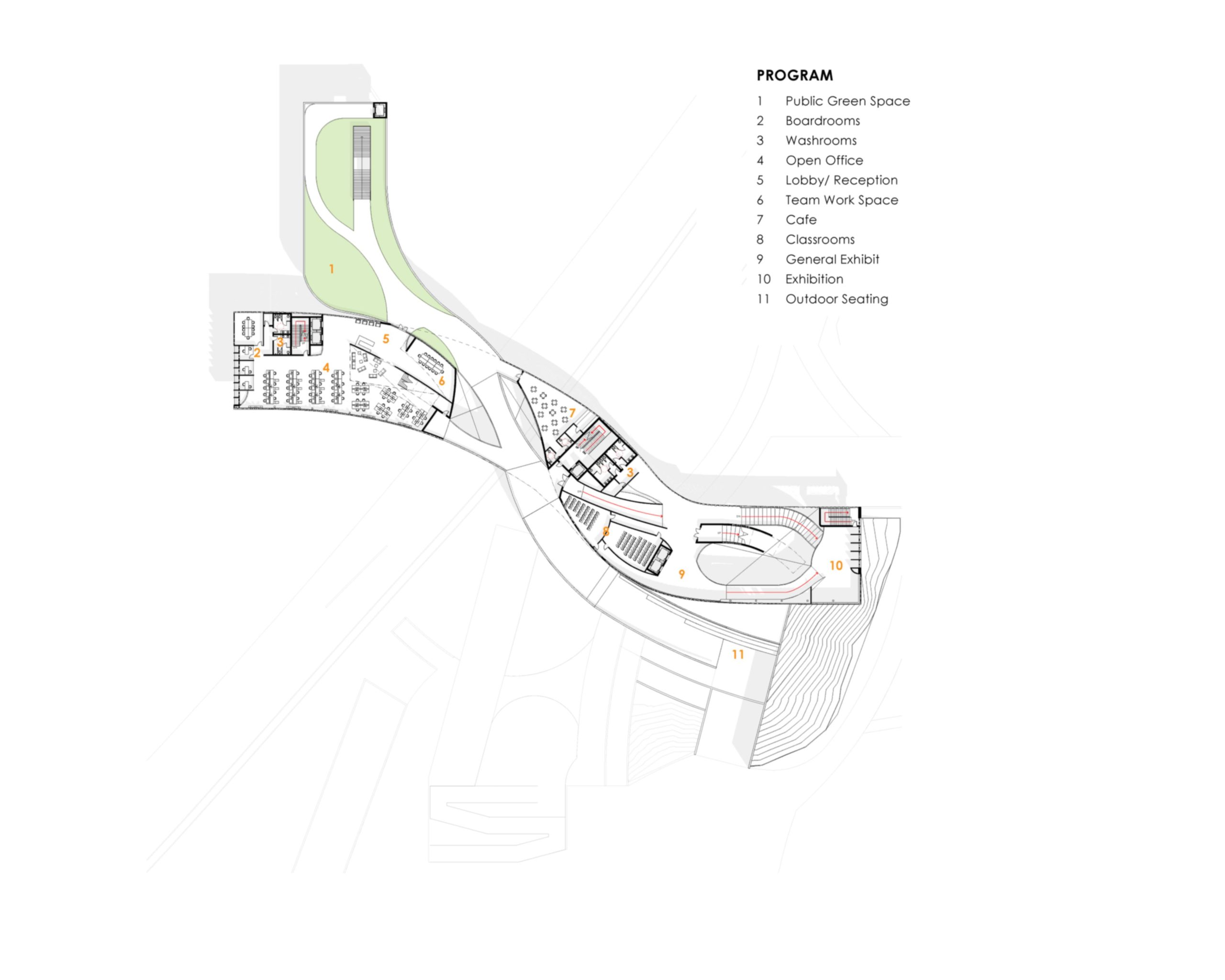 Lacombe is a small rural city historically connected to the railway. What was once the order between city and farmland has now enlarged with the addition of the highway that runs alongside the tracks and serves as a division between living and industry zones. Limited crossing points and a lack of integrated pedestrian pathways leaves residents to rely on motor vehicles to get from one side to the other. Introducing pedestrian circulation that rises above the existing edge provides the ability for all transportation modes to continue to flow freely while also creating connections between the main programmed spaces of the tech center and museum.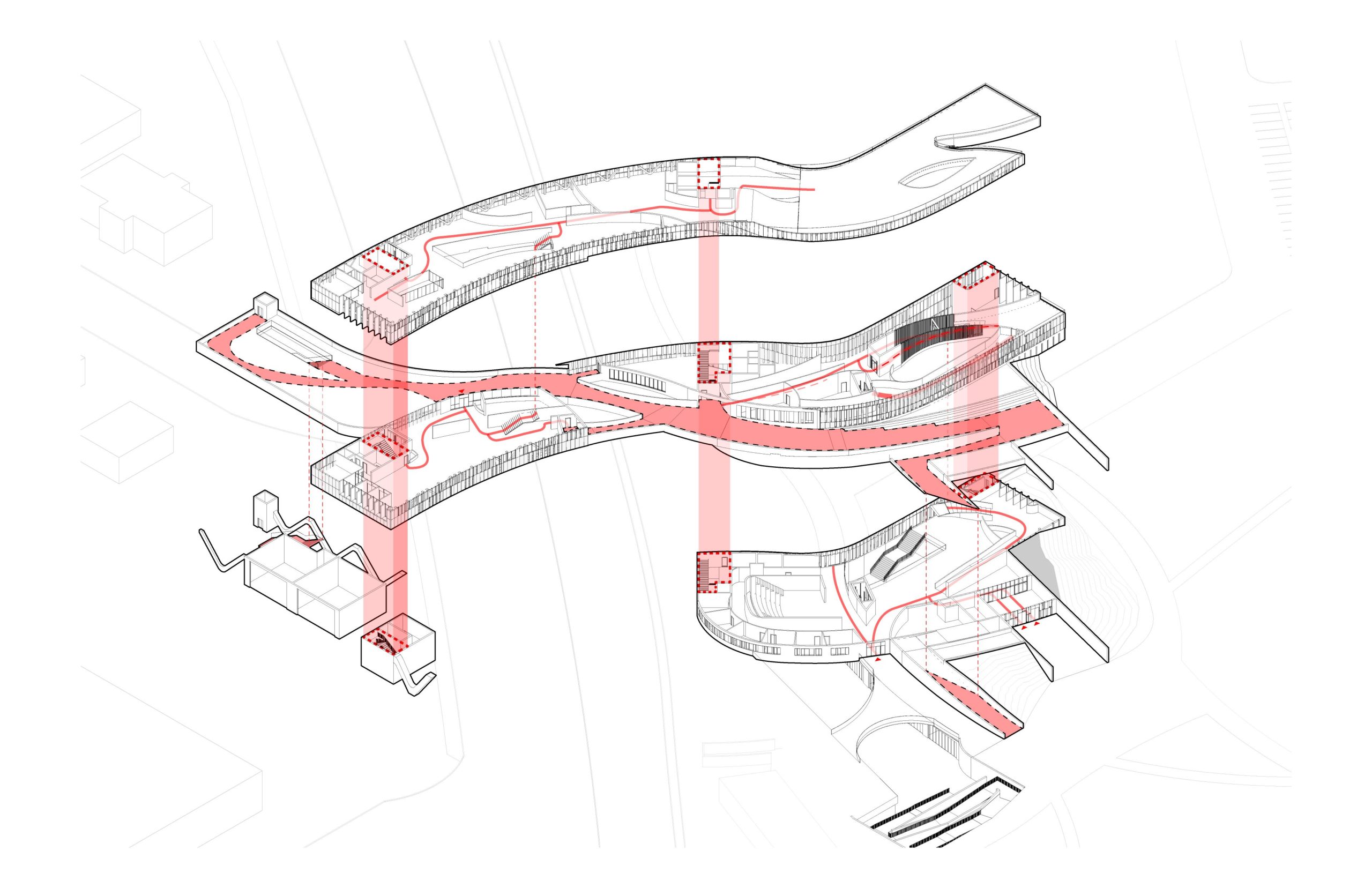 The building bridges between west and east while curving downward to reconnect with the site and create a point of interest to access the building. Public green spaces, expanded pathways to encourage cycling and walking, and reclaimed natural landscapes build up the site and attract the community. The built program of the museum and tech center are arranged together with the inclusion of public open spaces to create connections to points of greenery and reprieve to users within the building. The museum continues the circulation and ribbons around the space from the main level up to its roof with areas of exhibition to engage users as they move through the spaces. The accessible green space on the roof serves as a pedestal to raise users above the site for views of the farmlands to the east, visually connecting the site to its past. Finally, the project incorporates sustainable practices to help enhance the experience and comfort of the interior spaces while reducing the impact the built form has on its site.