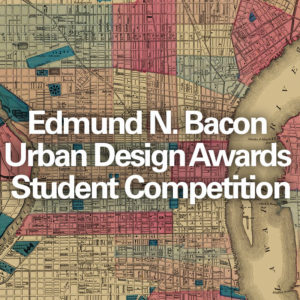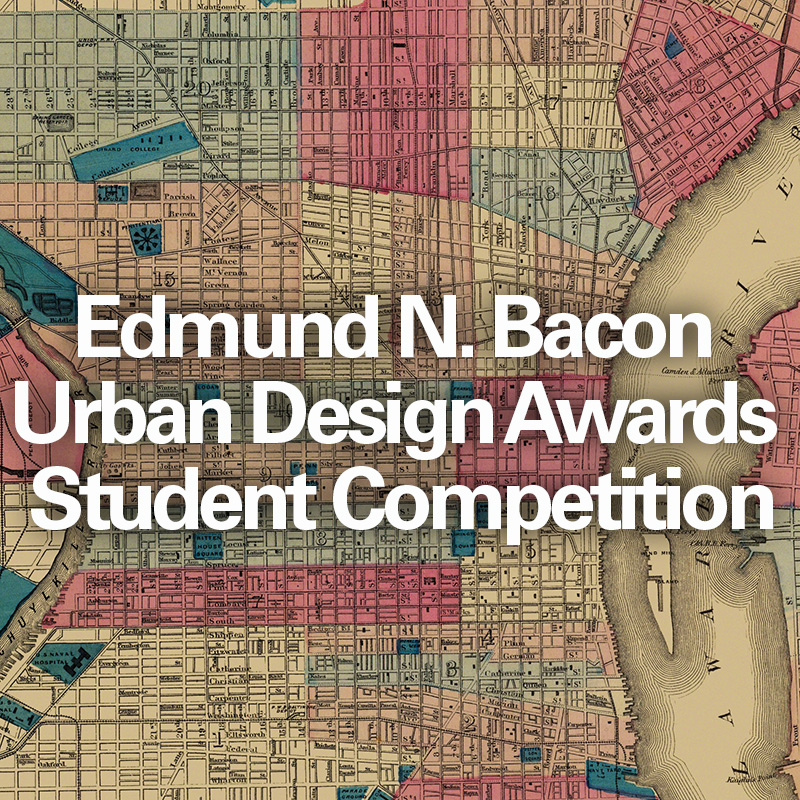 First Prize: $5,000!
Founded in 2006 in memory of Philadelphia's iconic 20th century city planner, Edmund N. Bacon [1910-2005], the Edmund N. Bacon Urban Design Awards honor both professionals and students whose work epitomize excellence in urban design. Each year, a professional who has made significant contributions to the field of urban planning – through conviction of vision, effective communication, and commitment to improving their community – is selected to receive our Edmund N. Bacon Award. In addition, the winners of an international student urban design competition envisioning a better Philadelphia are honored with our Edmund N. Bacon Student Awards.
The combined awards ceremony is hosted in Philadelphia each February.
STUDENT URBAN DESIGN COMPETITION
WHEN: Annually, August – November
WHO: The student urban design competition is open to 
undergraduate, graduate, and doctoral students in any field of study who will be matriculating during the fall semester coinciding with the competition. Recent graduates are not eligible to participate unless they will be matriculating at a college or university during the fall semester coinciding with the competition. The most successful entries tend to come from diverse teams which include individuals from a variety of fields: architecture, urban planning, design (industrial, graphic, etc.), landscape architecture, public health, economic development, environmental science, real estate law, business, or other fields which might bring innovative ideas to your proposal.
COST: a $25 per-entry fee is charged at the time of submission
HOW TO PARTICIPATE: Sign up to receive updates about the competition and awards ceremony. When the competition launches, a link to the Full Competition Packet will be available at the top of this page: https://www.philadelphiacfa.org/competitions/better-philadelphia-challenge
Edmund N. Bacon [1910-2005] is recognized as one of the most significant city planners of the 20th century. As Executive Director of the Philadelphia City Planning Commission from 1949-1970, his design concepts shaped the physical landscape of the post-World-War-II city. Bacon's work had such national significance that he was featured on the cover of Time magazine in 1964, and brought Philadelphia into the national spotlight as a city that was ambitiously planning for its future.